10 European Christmas Markets to add to your bucket list+VLOG
Are any fans of Wonderful European Towns here? Is it just us who love the romantic snowy vibe in a historic city with a beautiful mountain backdrop? We don't think so.
Advent time in Europe is very unique and usually also followed by Christmas Markets. Including delicious food, local crafts, music, and all other things that create a festive atmosphere.
During the Holidays we explored various Christmas Markets around Europe. In this article, we've collected for you our 10 favourites. In this Blog Post, we also attach our YouTube Vlogs where you can watch all the impressions. Don't forget to Subscribe to our YouTube Channel so you won't miss any of our inspiration for traveling in 2023
Christmas Forest at FORST | North Italy
You read it right! The Beer Christmas Forest takes place in Forst village in Lagundo located 10 minutes drive from Merano in North Italy. 
FORST is a South Tyrolian brewing company having its Restaurant to enjoy all year round. During Christmas Time this place becomes a romantic tiny village. You found yourself in the middle of decorated trees and sparkling lights, welcomed with regional dishes and FORST specialty beers.
Address: Via Mercato, 3, 39022 Lagundo, Italy
Parking: There is a free parking lot located inside the area.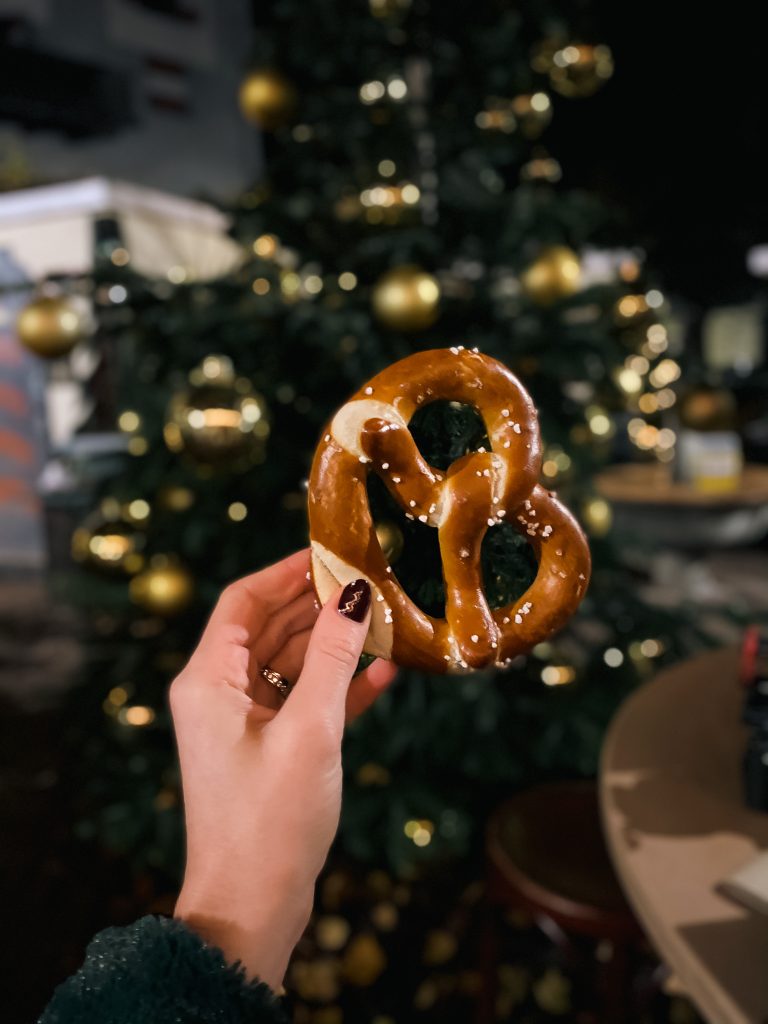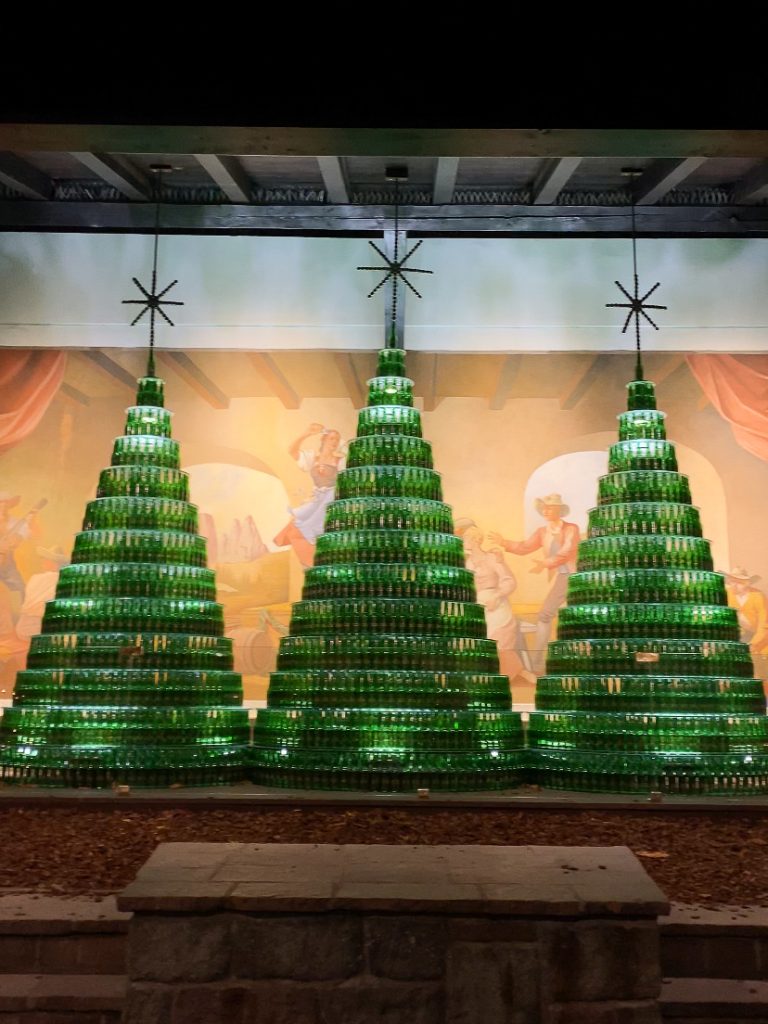 Sechseläutenplatz & Main Station | ZURICH 
Next to the lakeshore with a wonderful backdrop of the Opera House, The Christmas village at Sechseläutenplatz in Zurich is an incredibly inviting spot. At the market stalls, you find extraordinary goods and culinary experiences which make the whole atmosphere even better.
From there you can enjoy and admire the City Center while walking to one of the largest indoor Christmas Market in Europe. Offering 140 stalls, this Christmas Market takes place in the main concourse of Zurich's Main Station. The highlight of this Zurich indoor market is the 10-meter-tall Christmas tree. It's equipped with reduced lighting so to make the lights shine out brightly, visitors are invited to generate energy by using electric bikes set up around the tree.
Address: Sechseläutenpl. 1, 8008 Zürich, Switzerland | Bahnhofplatz, 8001 Zürich
Parking: The closest Parking is Parkhaus Opera located underground right next to the square. As we explored more of Zurich that day we parked our car at Parkhaus Talgarten, Nüschelerstrasse 31, 8001 Zürich, Switzerland
It's basically in the middle between the Opera House and The Train Station and you can very easily walk through a wonderful city center.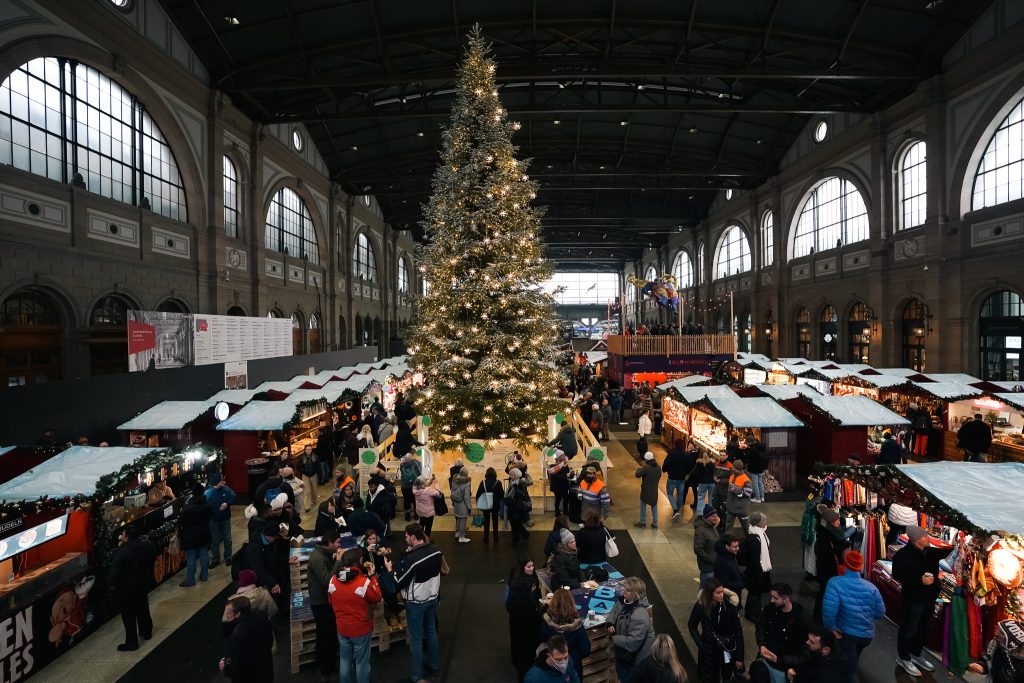 Vipiteno Christmas Market | South Tyrol
Historic streets of this tiny town become warmer during Christmas time. Handcrafted goods, freshly baked pastries, and mulled wine can cheer you up on each corner. What makes it look super cozy is the clock tower known as "Zwölferturm". 
This 46-meter-high granite tower's name literally means "Twelve Tower" and the reason is its bell calls citizens to lunchtime. It was erected over the city of Vipiteno in the 15th Century. 
Address: Città Nuova, 1, 39049 Vipiteno Italy
Parking: We left our car in front of the City Theatre as you are allowed to park on the streets here (in lines marked with blue colour). But there is also Free Parking Lot if you don't mind walking 10 minutes to the city centre.
It's called Parcheggio Kofler – Via Johann Kofler, 28, 39049 Vipiteno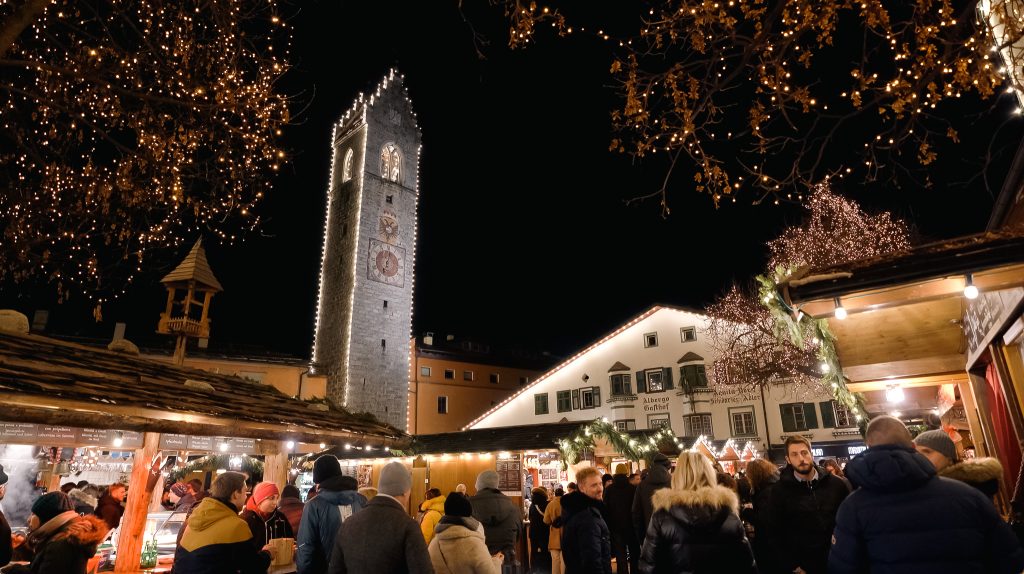 Colmar | France
One of the most popular Christmas Markets around Europe takes place in Colmar. This Charming town lies in the Alsace region of northeastern France. During this period of the year the whole town turns into a fairy tale. You can find here a lot of architectural treasures and historical buildings all illuminated and decorated like from a fairy tale. Each corner is full of stalls with gift ideas, souvenirs, and lovely local products.
We have to mention also culinary specialties, mostly sweet pleasures, which make your experience even more wonderful! Be aware that it gets really crowded, especially during the weekends expect to not be able to walk through the old town! It's an overwhelming atmosphere so think of it to prepare yourself. And maybe when you are visiting with a little child or a dog think of visiting during the week when the area is a little bit less populated.
Address: All around the Old Town of Colmar. In the centre, there is the majestic St Martin's Church.
Parking: Our favourite parking garage is a very short 5-minute convenient walk from the old town.
Parking Saint-Josse, Rue Saint-Josse, 68000 Colmar, France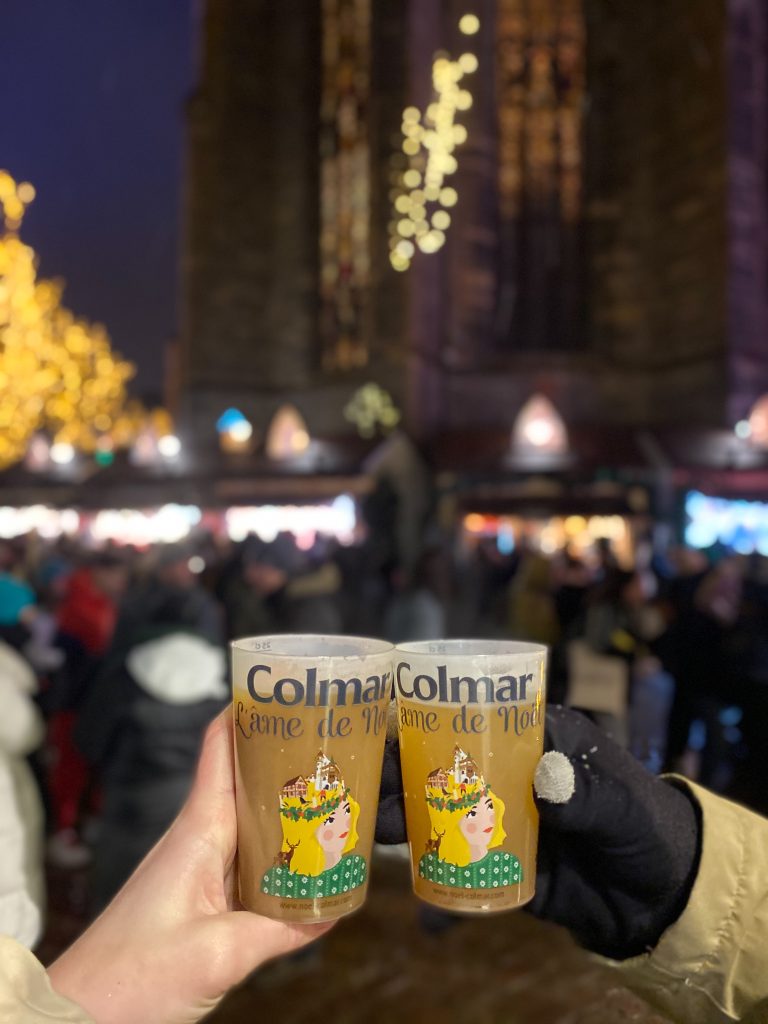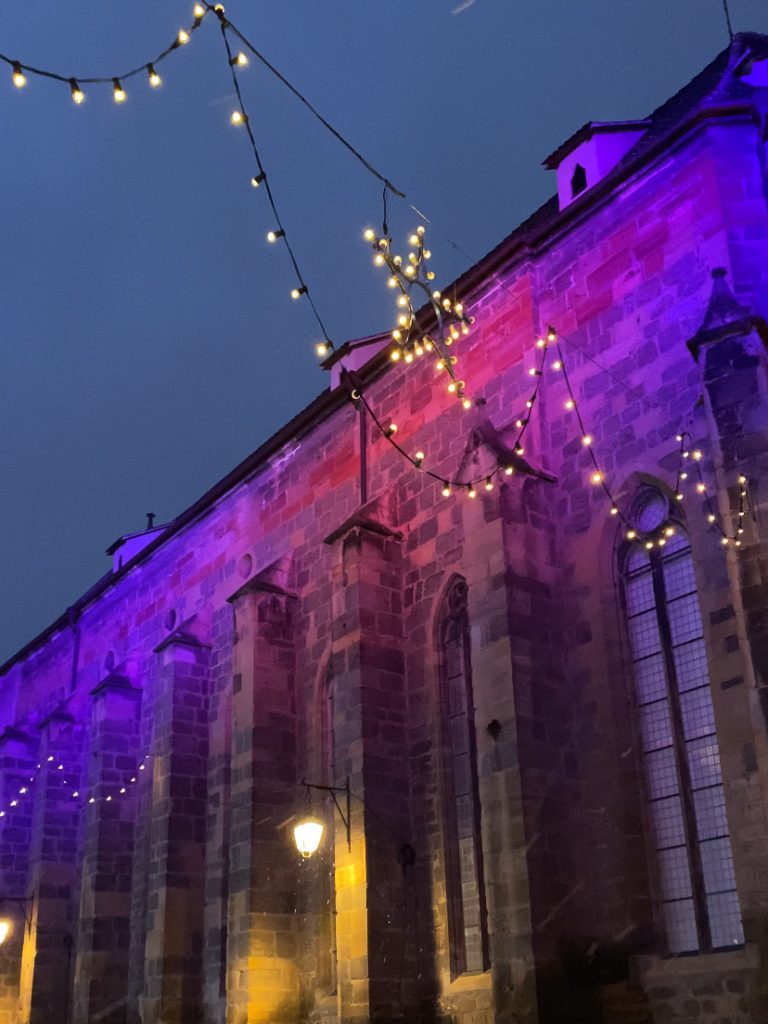 St.Gallen | Switzerland
During the pre-Christmas season, the old town of St.Gallen turns into a romantic sky full of stars. Around 700 stars sparkle above the streets and the smell of fresh mulled wine is everywhere. You can also admire a huge sparkling Christmas tree in front of the majestic cathedral.
Address: Marktplatz, 9000 St. Gallen, Switzerland
Parking: Closes garage to the Old Town is Cityparking, Burggraben 16, 9000 St. Gallen, Switzerland
Carezza Lake | South Tyrol
Walking around the frozen Carezza Lake makes you feel like in a snowy fairytale. Handcrafted goods and mulled wine can cheer you up in the stalls around the promenade. There are no words how to describe the atmosphere created here during Advent time, to how a bliss please watch our MiniVlog from this incredible spot.
Address: 39056 Welschnofen, 39056 Nova Levante, Bolzano
Parking: Right opposite the lakeshore there is a huge paid parking lot from where you descend to the lake via a convenient underpass.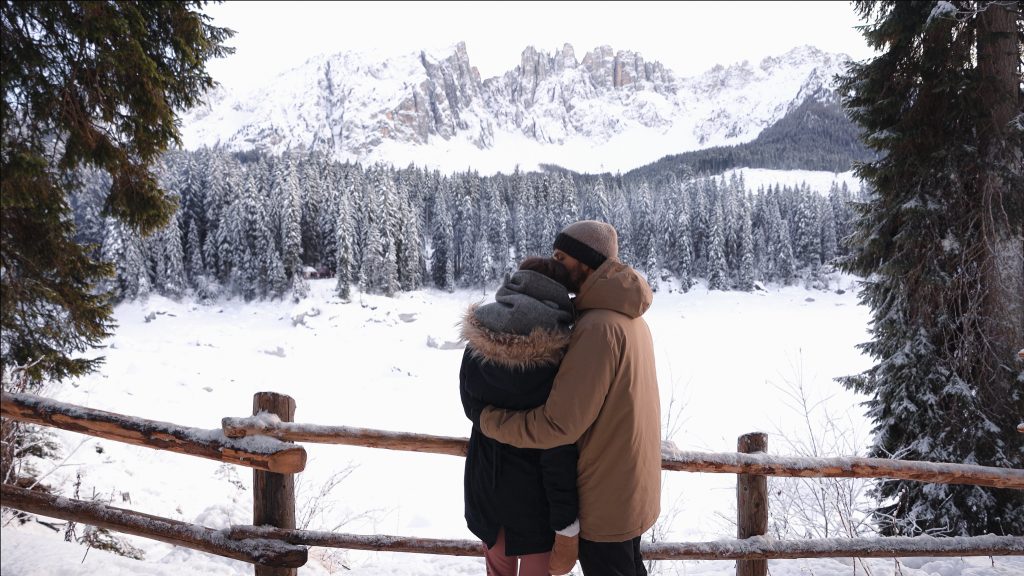 Innsbruck | Austria
Modern but at the same time traditional and elegant Christmas Markets. That's how we would describe the Old Time during this Season! 
Maria Theresien Street street in Innsbruck's historic old town is lined by sparkling trees and decorations. You can dive into the romantic and festive atmosphere thanks to the traditional Christmas music played from the Golden Roof. 

A viewing platform offers beautiful views over the roofs of stalls full of handcrafts, woollen goods, and souvenirs. 
When you want to travel in time the "Christkindlbahn", an over 100 years old tram, can take you around the city of Innsbruck. After hopping off you can get something to warm up and admire lovely colourful houses by the river.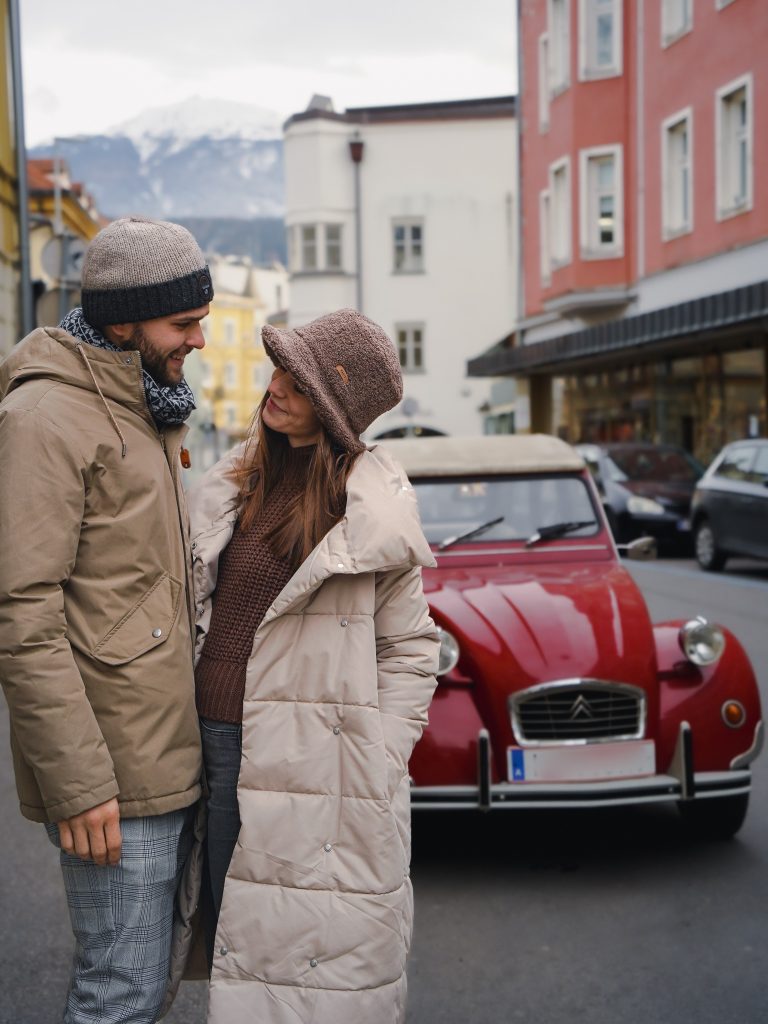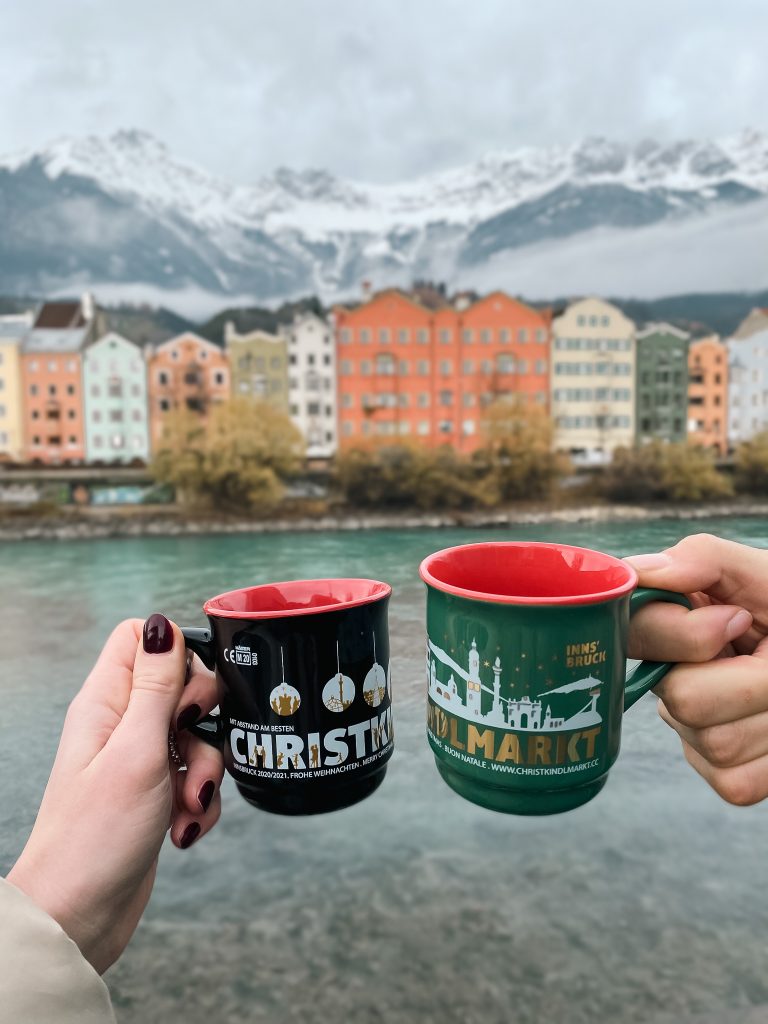 A sparkling star at the top of the Swarowski crystal tree guides you to this lovely Christmas market by the River Inn.
Located at the Market Place, this spot offers an incredibly charming atmosphere.
Address: Maria-Theresien-Straße | Marktplatz, Innrain 4, 6020 Innsbruck, Austria
Parking: As we wanted to explore Innsbruck on foot we decided to park at The Shopping Mall called The Sillpark, Museumstraße 38, 6020 Innsbruck, Austria. And we made a huge walk around the whole city. But there are also Parking Options right in the Center, for example, Sparkasse-Hörtnagl-Tiefgarage.
Barfüsserplatz & Münsterplatz | BASEL 
Basel is a city on the Rhine River in northwest Switzerland, close to the country's borders with France and Germany. The City won The Best Christmas Market in Europe award, and it's considered to be one of the prettiest and largest in Switzerland.
Basel has a special charm during Advent Time. With a mug of mulled wine, you can admire amazing views of the city full of glowing lights.
Address: Barfüsserplatz | Münsterplatz, 4001 Basel, Switzerland
Parking: For us, the best convenient and reasonably priced parking garage was Parcandi Parking Basel, Lautengartenstrasse 6, 4052 Basel, Switzerland. It has a unique operation system, to get in you need to write your license plate online via their website and it automatically opens the gate for you. Also to get out you just pay online and then the garage doors let you out.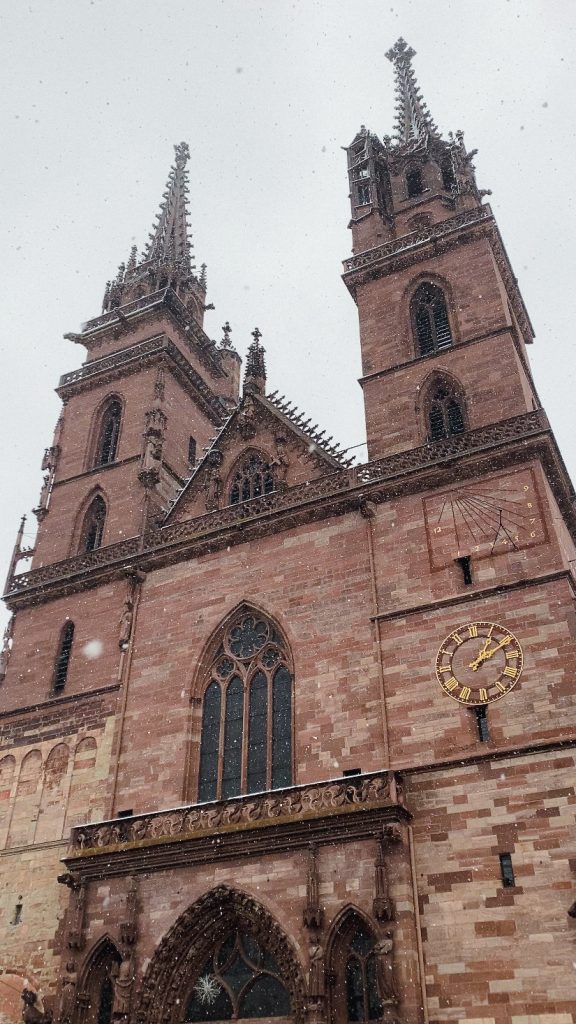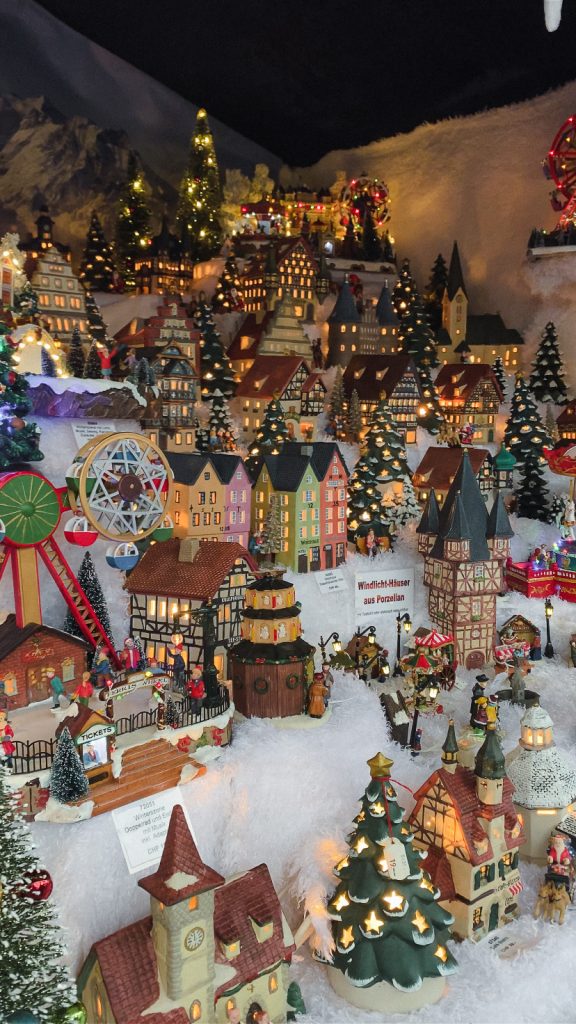 Selva Val Gardena | South Tyrol
The idyllic winter landscape, peaceful Advent melodies, and tasty food can easily make you fall in love with Val Gardena. The Valley in The Dolomites where is located in this charming comune of Selva at an elevation of 1563 m above sea level. Its name origin comes from Latin and it means "wood". 
Address: Mountain Christmas Selva, Str. Meisules, 39048 Selva di Val Gardena
Parking: Chemun Parking, S.da Nives, 14, 39048 Selva di Val Gardena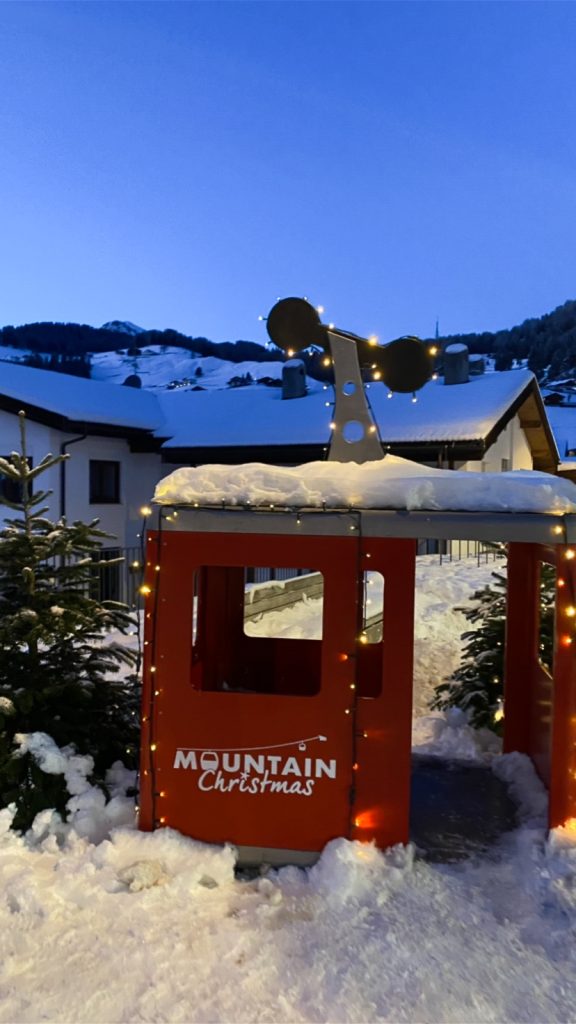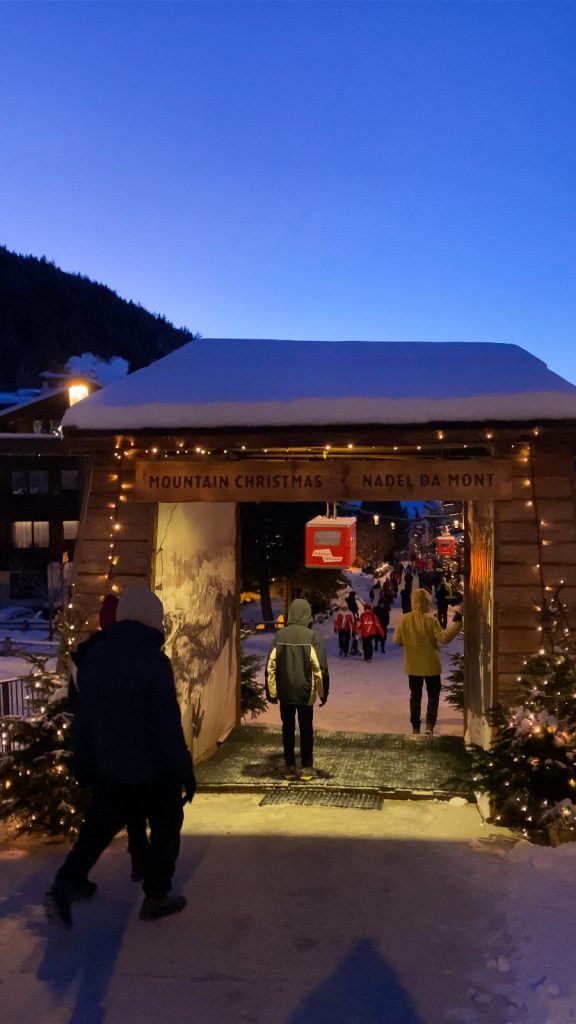 Each corner in New York City is really photogenic. Nobody is going to argue about this one. Wherever you look, there's something worthy to be captured. If you are heading to New York and want to know what your bucket list should include, save these spots as an inspiration for your next trip.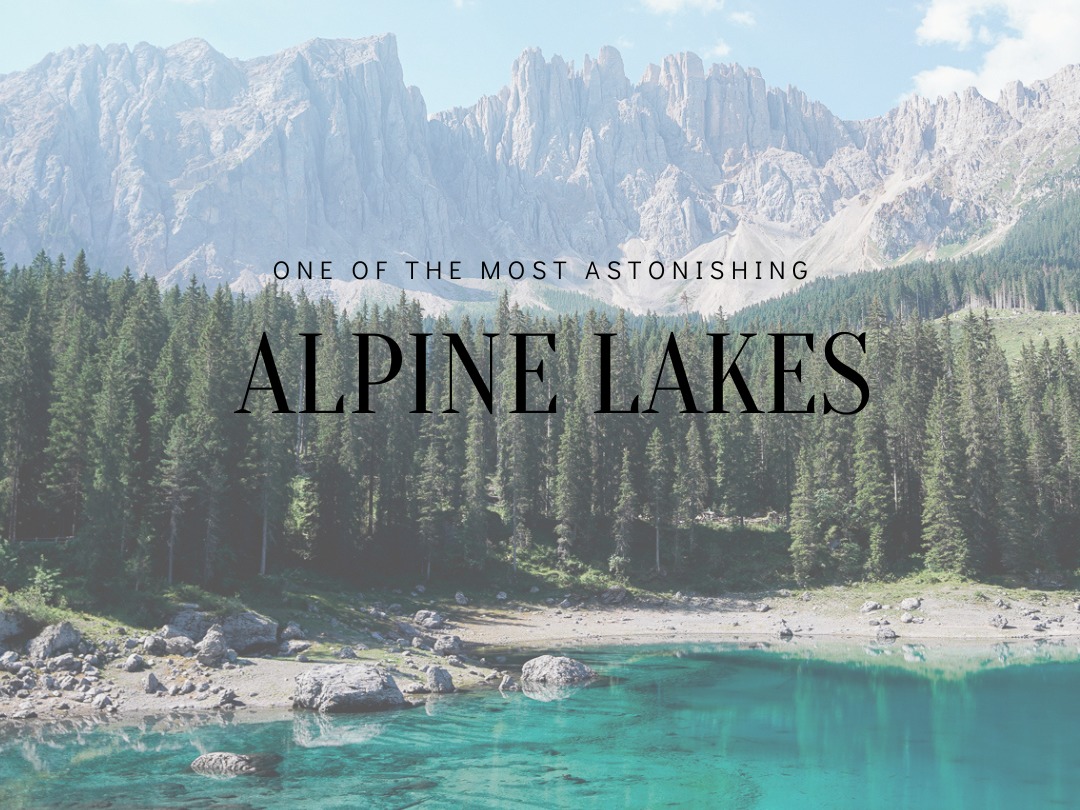 One of the most astonishing alpine lakes all over the Italian Dolomites, sitting in front of pine trees and the mountain range. Due to its popularity, it's quite a developed tourist spot, therefore in this article, we share a complete guide for your perfect visit. When is the best time to get there, how exactly to find the Lake and other useful information.
BECOME A PART OF OUR JOURNEY
Feel free to join the community with a desire for exploring, supporting each other, and sharing love.
If you are thinking about visiting the Dolomites (North Italy) be sure to reach out. We are here to help you plan a custom itinerary for FREE. Are you excited and full of questions? Contact us and let's chat together.
We respect your privacy.
Love, N&M