A complete guide to Lake Carezza
Lago di Carezza is one of the most astonishing alpine lakes all over the Italian Dolomites. An emerald green lake, sitting in front of pine trees and the Latemar mountain range, is also known as Lake Carezza(EN) or Karersee(DE). Due to its popularity, it's quite a developed tourist spot, and here's a complete guide for your perfect visit.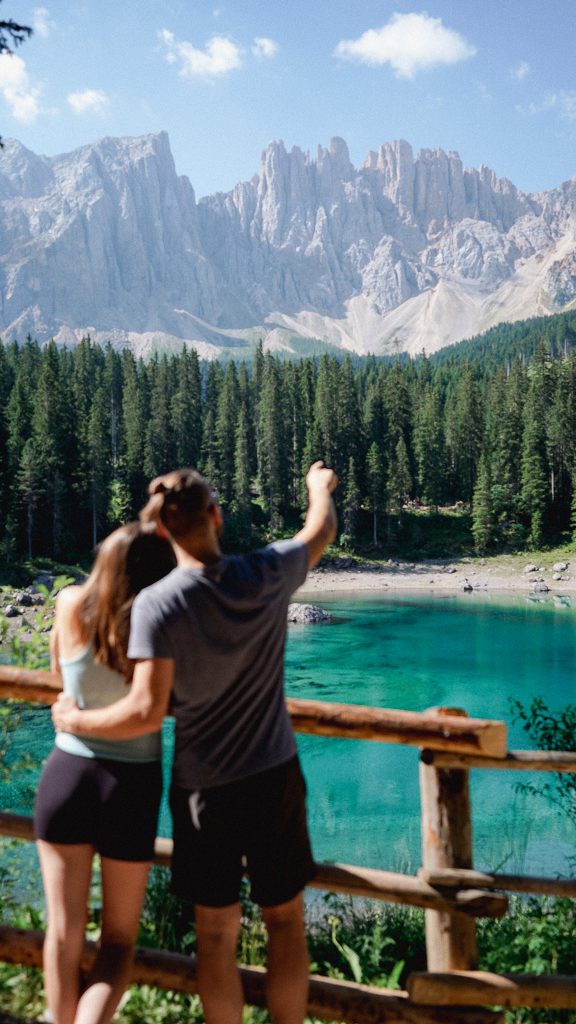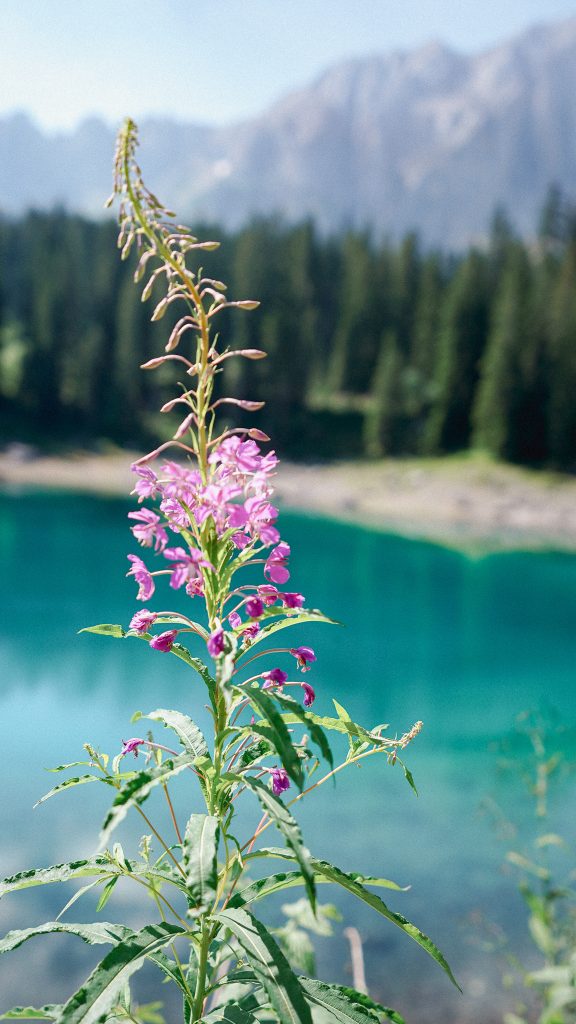 HOW TO GET TO LAGO DI CAREZZA
Choosing how to get to the lake depends on where you want to start your journey. There are several ways to get here. 
Public transport
Lake Carezza is located about a 35-minute drive from Bolzano, the capital city of the South Tyrol region. Therefore the connections to the lake are pretty good. Bus number 180 with a journey time of 45 minutes arrives every hour and costs around €4 (one way).
Nevertheless, we believe if you truly want to explore the Dolomites the best way is by car.
Car
If you're coming to Lake Carezza from Bolzano the quickest way is to drive via SS241. It takes about 35 minutes to drive.
Visiting the lake from Verona is a 2 hours journey via A22/E45 and from Venice to Lake Carezza it makes you drive around 3 hours via A27.
PARKING AT LAGO DI CAREZZA
There is a large paid parking opposite the entrance to the lake. It is free for the first 15 minutes, and then €1 for each hour. You don't have to worry about finding a parking space because as we mentioned it's really big. From there you walk through an underground tunnel which passes under the road and takes you straight to the lake.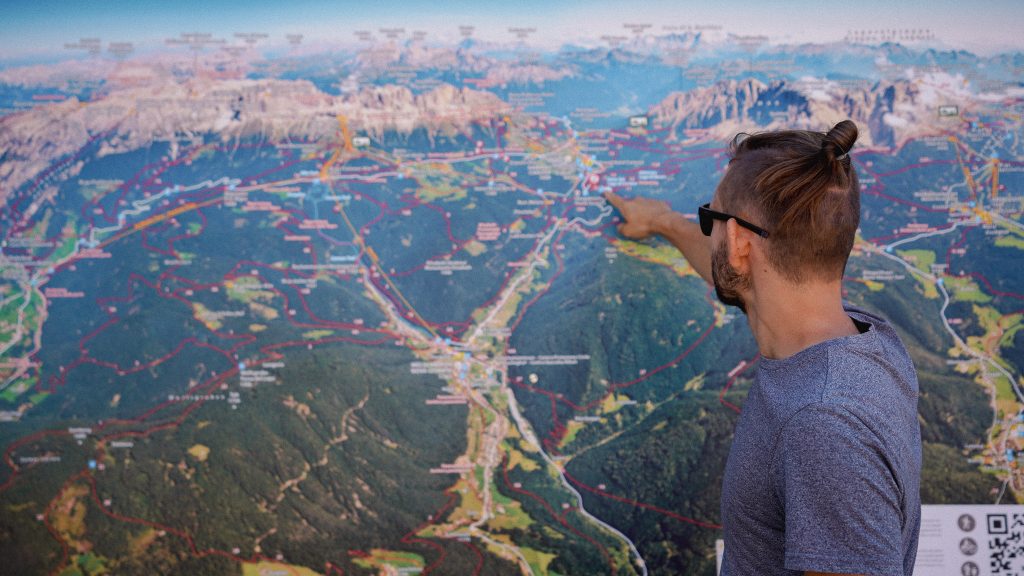 FACILITIES
Because of Carezza's easy access and its popularity, it does have a lot of visitors each day. We guess that's the reason for a visitor center at the parking lot with a few shops, toilet facilities, and eateries. If you get hungry, there is a restaurant and cafe where you can get food and drinks for reasonable prices with nice service.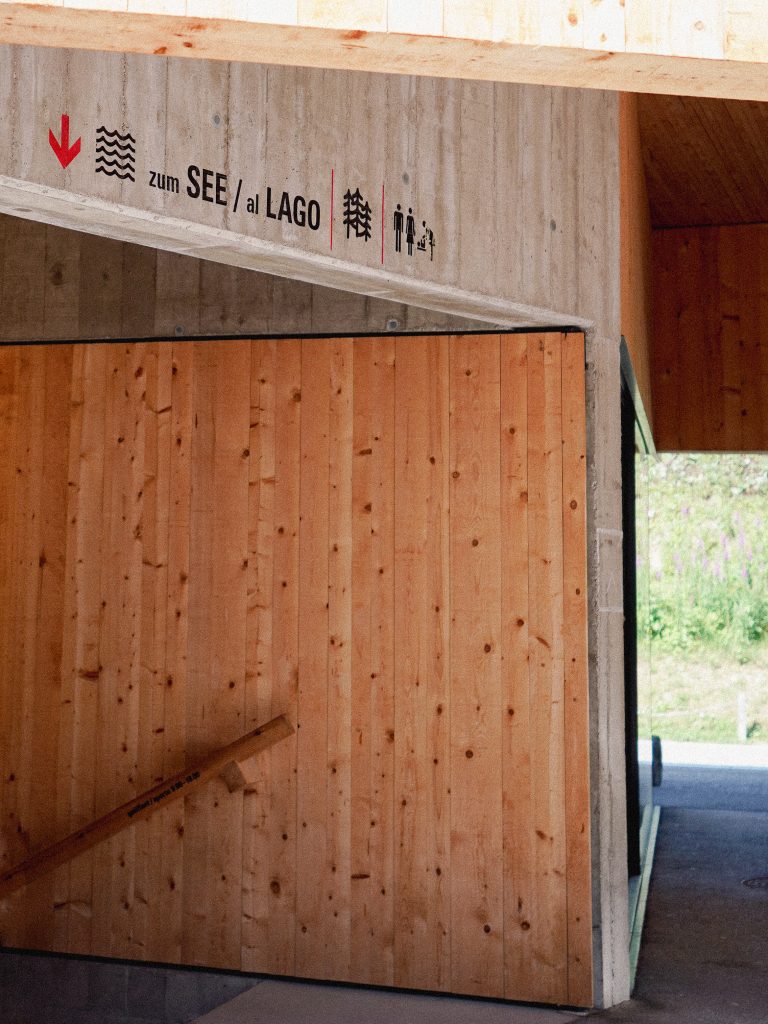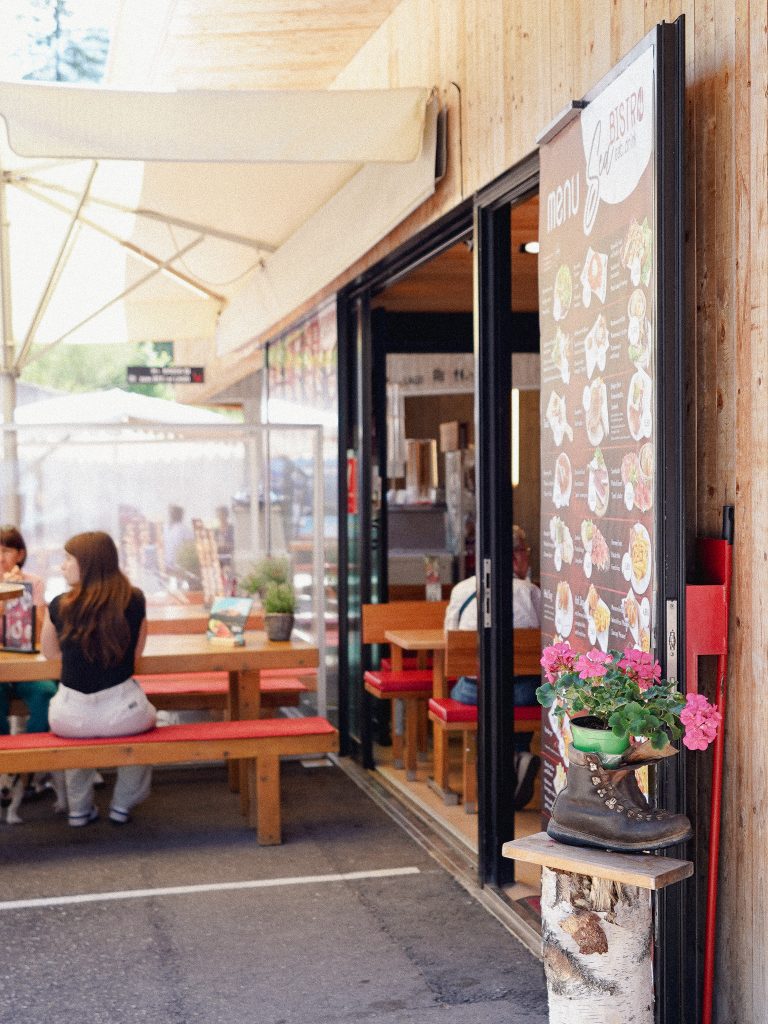 WHEN TO VISIT LAGO DI CAREZZA
BEST MONTHS
Generally, it's possible to visit Carezza at any time of the year, however, we'd recommend the time when glacier water from the peaks toppers up the water levels. That means from later April until July. Of course, if you have the opportunity to choose when you will visit, we'd recommend visiting before the summer season starts.
BEST TIME OF THE DAY
Sunrise is especially remarkable as the lake is very calm in the morning. 
When the sun goes up you can see the warm colors touching the mountains and watch how the colors of the Lake change.
Besides a few photographers, you'd probably have the lake all to yourself. 
During the day it becomes full of tourists all around, so if you want to experience Carezza at its absolute best, we'd recommend avoiding coming throughout the day.
Sunset is also another perfect time to visit. Of course, there will be more people than in the early morning but the light is ideal for around an hour before the sunset.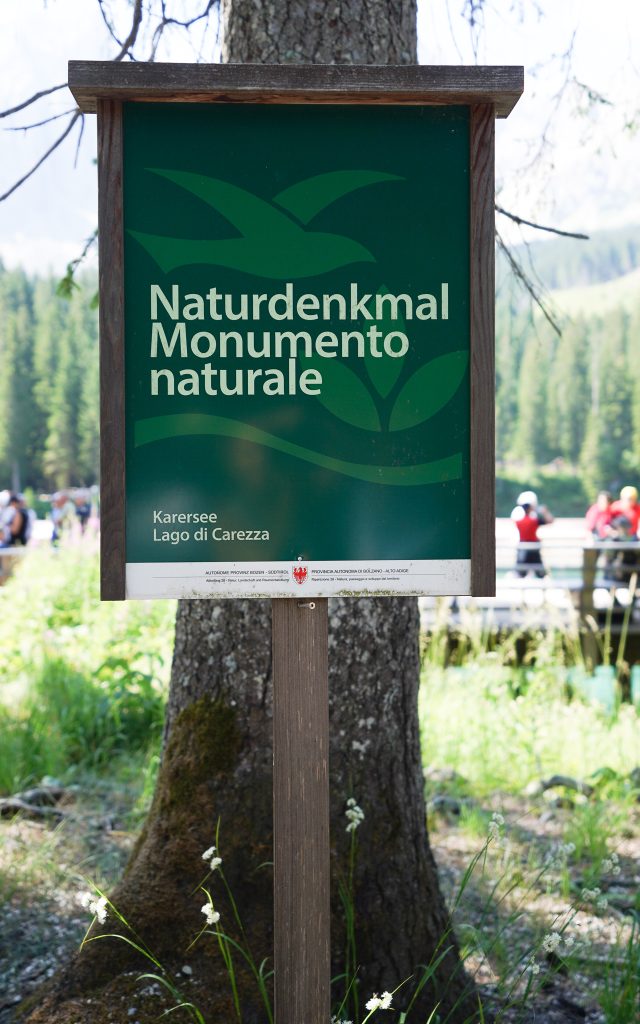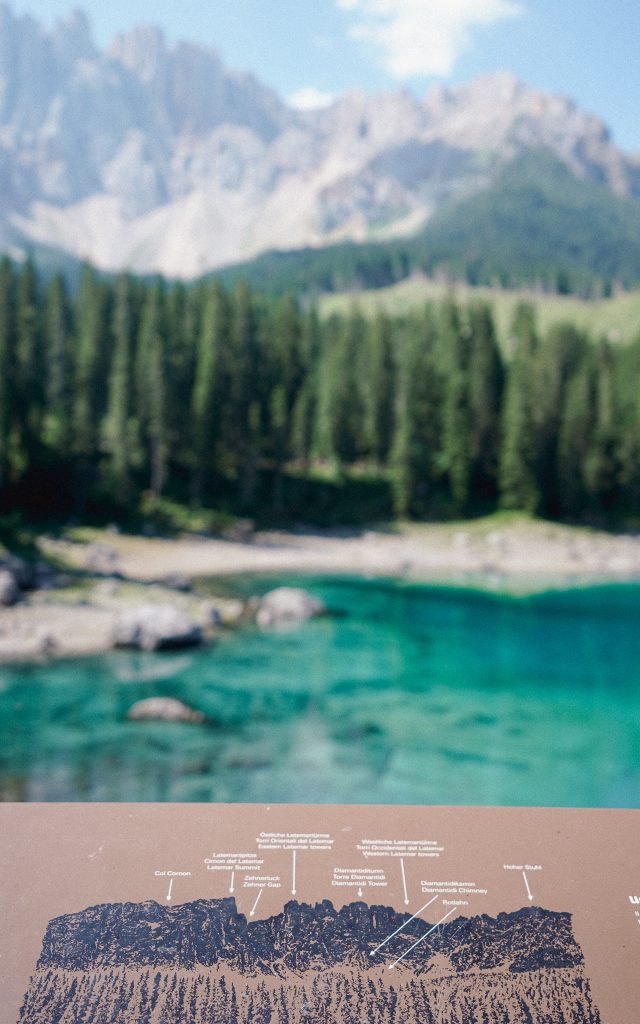 HIKING AROUND LAKE CAREZZA
The first important thing to know is that Lake Carezza is fenced off. Please respect the rules and don't jump over it. You walk very closely anyway, so you'll be able to take some nice photos.
Stroll around Lake Carezza
You can't miss going for a walk around the lake. It's a 1km short circular route that takes about 20 minutes to complete. 
Although it's a very easy and nicely-marked path it probably takes a little longer than just 20 minutes. The reason is several lookout points along the way. The scenery is gorgeous, and it will give you a more admirable experience at Lago di Carezza.
Hope this mini-guide convinced you to make a memorable adventure trip to the Dolomites.
In case of any questions about visiting Italy and especially South Tyrol feel free to reach out. We are here to help you plan your dream trip perfectly.
Love,
Nat&Mike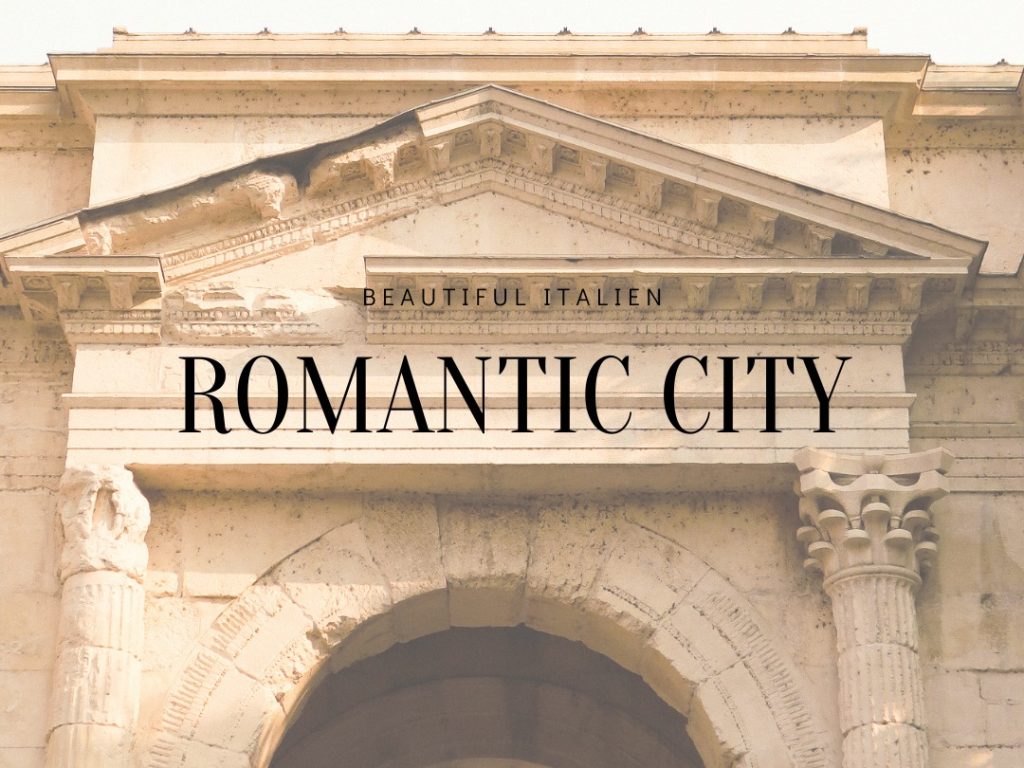 One of the most astonishing alpine lakes all over the Italian Dolomites, sitting in front of pine trees and the mountain range. Due to its popularity, it's quite a developed tourist spot, therefore in this article, we share a complete guide for your perfect visit. When is the best time to get there, how exactly to find the Lake and other useful information.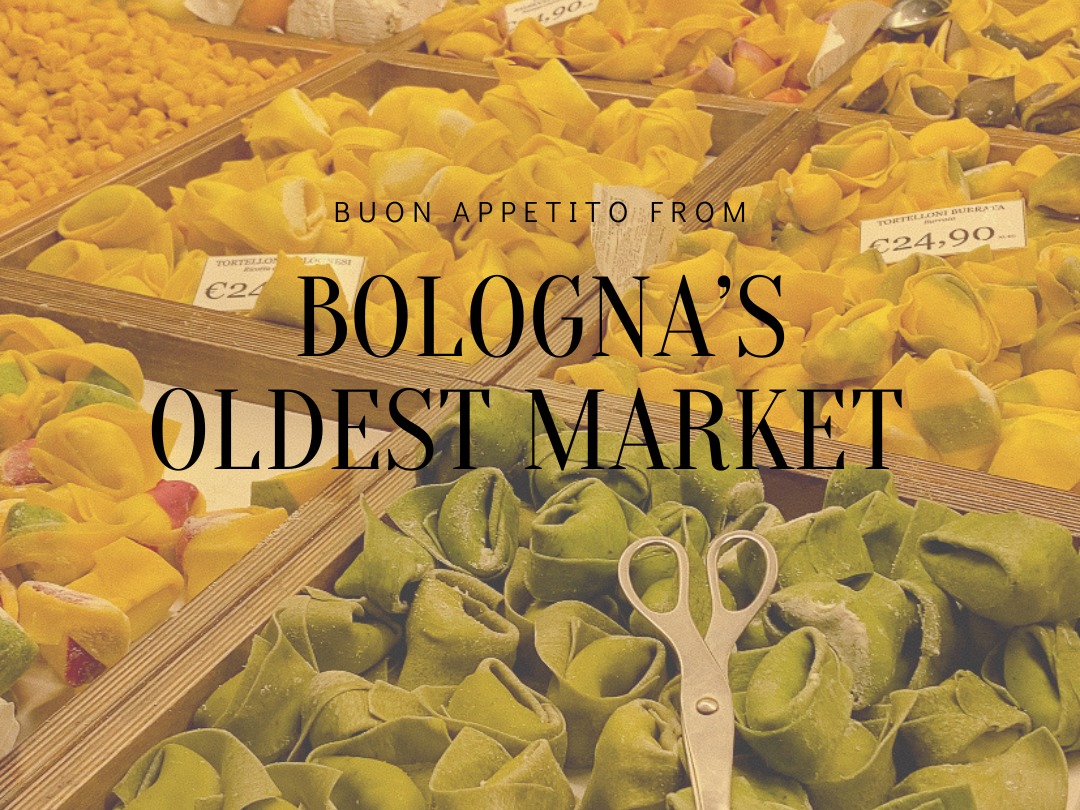 We would say the Bologna's oldest market was probably the best street food we have experienced in Italy so far. If you are looking for an authentic view of everyday life in Italy, consider adding Bologna to your Italy travel bucket list.
Do you have any questions about a destination you've seen on our platforms? Are you planning your dream trip through North Italy and don't know what to cover? Or just want to share something? Be sure to reach out. We are here to help you plan a custom itinerary for FREE. Contact us and let's chat together.
We respect your privacy.
Love, N&M