Lake Santa Giustina |
the valley of canyons
Let us admit that this isn't a blog post about a typical tourist spot. If you are around North Italy and want to experience local life, head to Santa Giustina lake.
It's located between Bolzano and Trento and a scenic drive here is already picturesque. The only disappointing thing about Lake Santa Giustina is that we didn't discover all activities around (yet).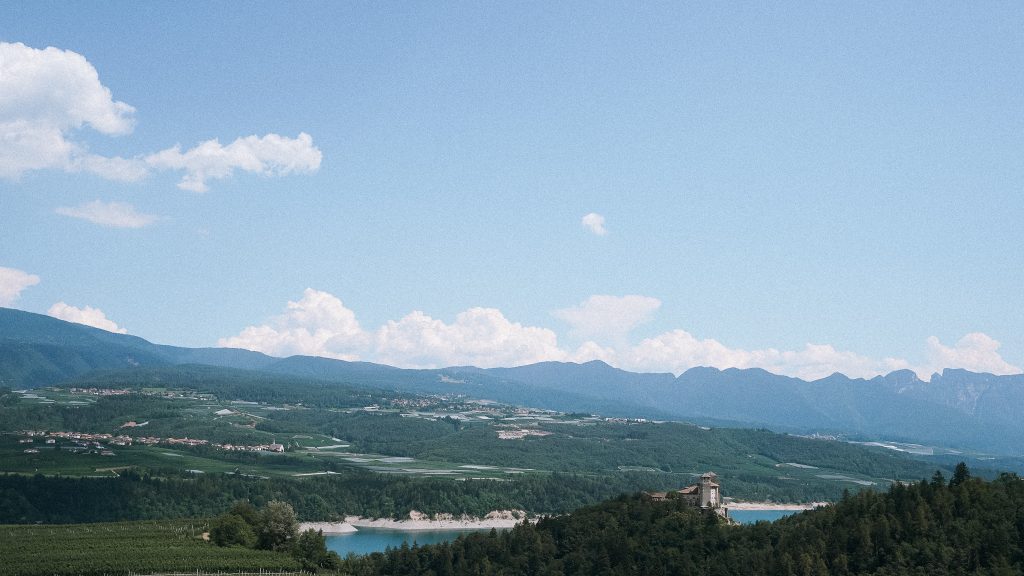 Lake Santa Giustina is the largest artificial lake in the Trentino region. 
The power of water has slowly drilled for thousands of years along the canyons. Nowadays there's a dam which produce electricity. The lake is however a wonderful location for relax.
The southwestern part is full of green areas with facilities to enjoy the natural beauty of this place. Sports lovers can appreciate the possibility of canoe and kayak trips in the Santa Giustina valleys.
Between narrow passages and vertical walls, you may also explore the Novella river park. This is a 3.5 km long guided trail, equipped with walkways to enjoy hidden corners and the majestic scenery produced by unique local geology.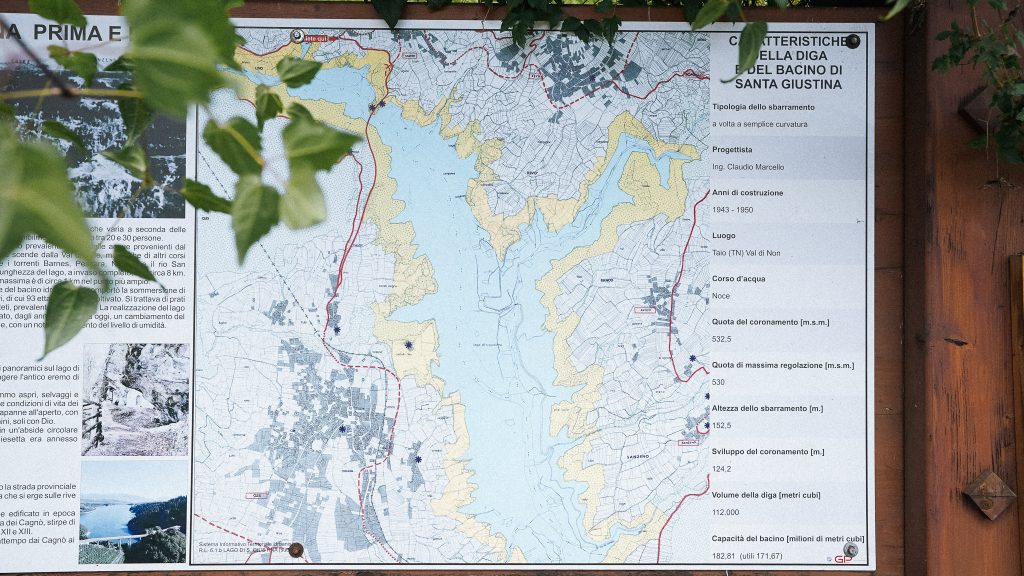 As we decided to start exploring this area from the North, we headed to little town Cles. We left our car in a parking garage right next to the church, which was a very convenient and cheap option. There are a lot of spots where to park a car.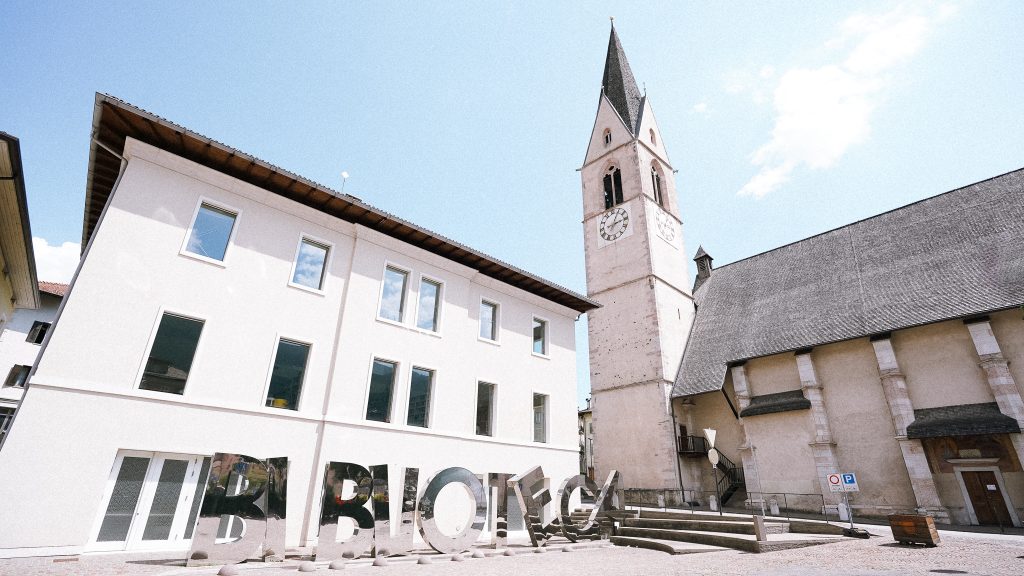 In about 10 minutes of walking out of the town center you can find the scenic view. It's basically a terrace with a sight across the countryside. Walking up a few steps and crossing the green park, you find yourself staring at the Cles Castle and majestic panorama.
The exact spot from where the photos below were taken is called "Doss di Pez".
After enjoying a picnic here, we wanted to know what is on the opposite side of the lake. As we saw a few people on paddle boards and small boats there. Driving from Cles to tiny village Banco, you have to cross an insane bridge Ponte del Castellaz. We couldn't believe how epic this spot was. So we just stopped at Bar Route66 and enjoyed the view. The photo below is taken from there, the exact address is Via Nazionale, 2-B, 38028 Novella.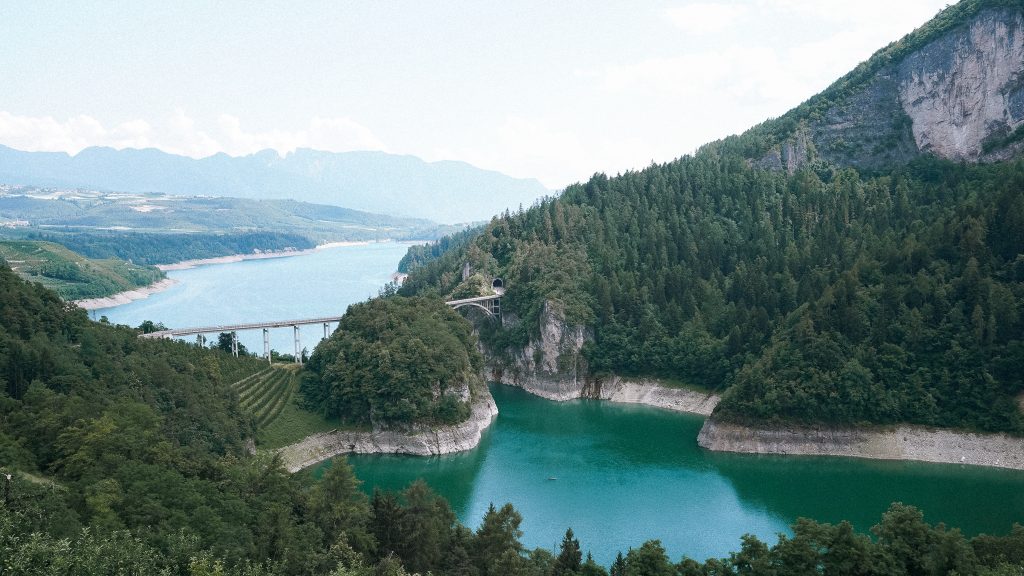 Slowly riding down and passing neverending vineyards and apple orchards, we came to a parking spot. We've reached our spot Chalet Al Lago. It is a welcoming place to stop by, and admire the lake. You can have something to eat, and drink and enjoy the hospitality of the locals.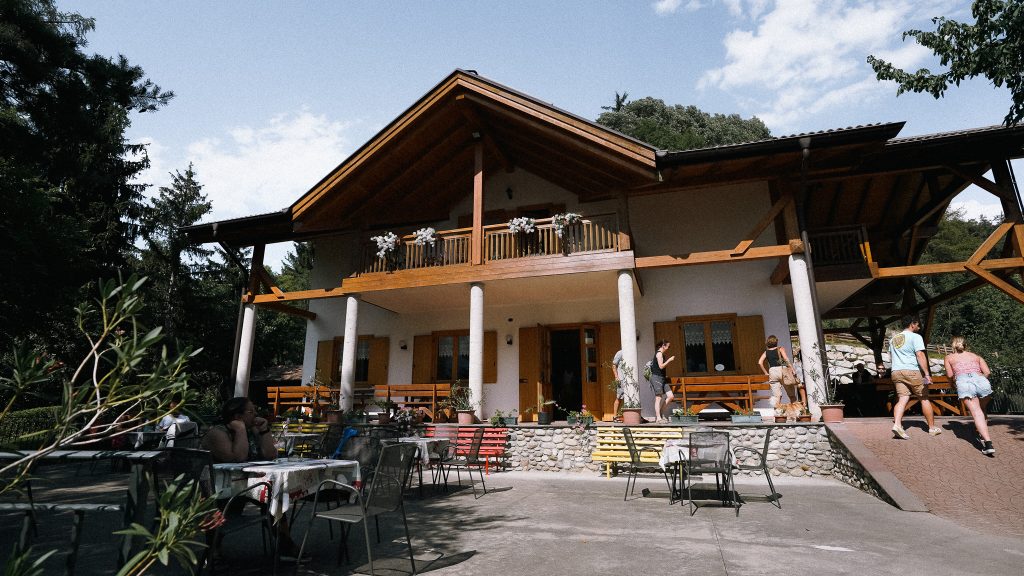 From the outside terrace, after going down wooden stairs you find a small rocky beach. We came on Sunday afternoon and found a bunch of friendly people around. Definitely a hidden gem in North Italy worth visiting!
If you have enough time here, you can experience not only swimming and chilling out but also a child-friendly kayaking adventure in the heart of the rocks. The excursion begins on the calm waters of Lake Santa Giustina with Dolomites views. Then takes you inside a canyon full of narrow passages that they barely let the kayak through. Strolling down allows you to enjoy the rocky formations and a whole new perspective of the Val di Non.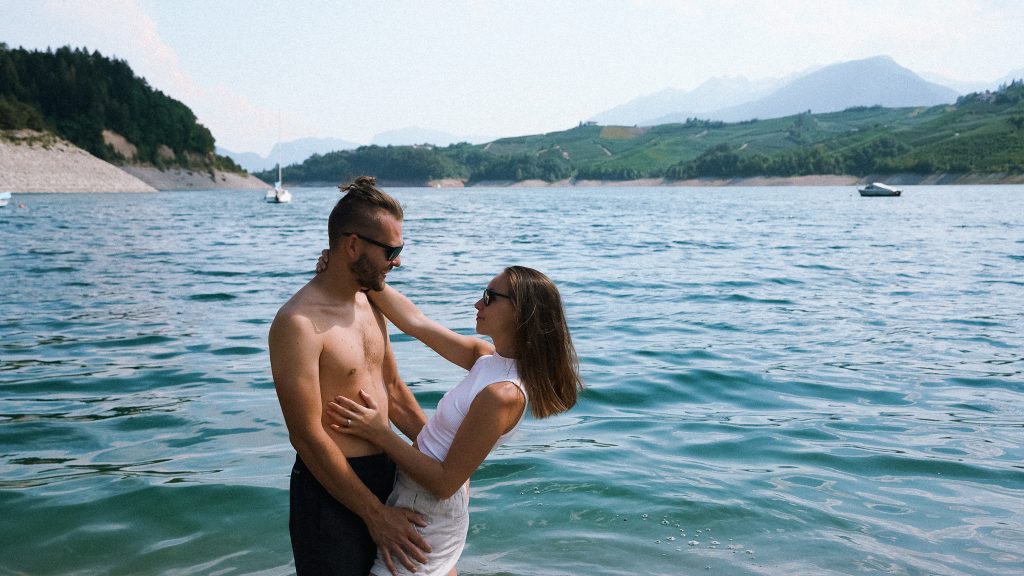 Hope you enjoyed our tips how to experience Lake Santa Giustina and if you are thinking of a North Italy trip, feel free to reach out.
We are here to help you plan your dream itinerary!
Love,
N&M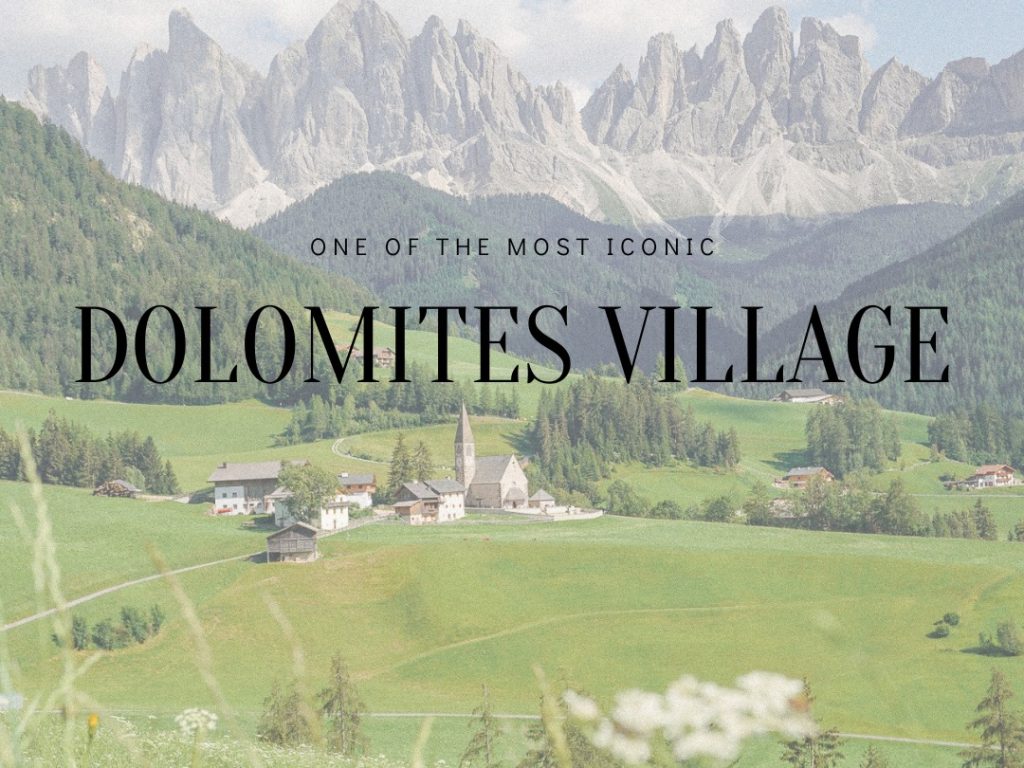 North Italy is famous for many breathtaking picturesque places. Sometimes it gets a little bit overwhelming to find the spot for the best view. We believe you've already seen this idyllic church of St.Maddalena with magnificent mountains towering behind. Whether you know where it is located or not, it's one of the most iconic symbols of the Val di Funes, Dolomites.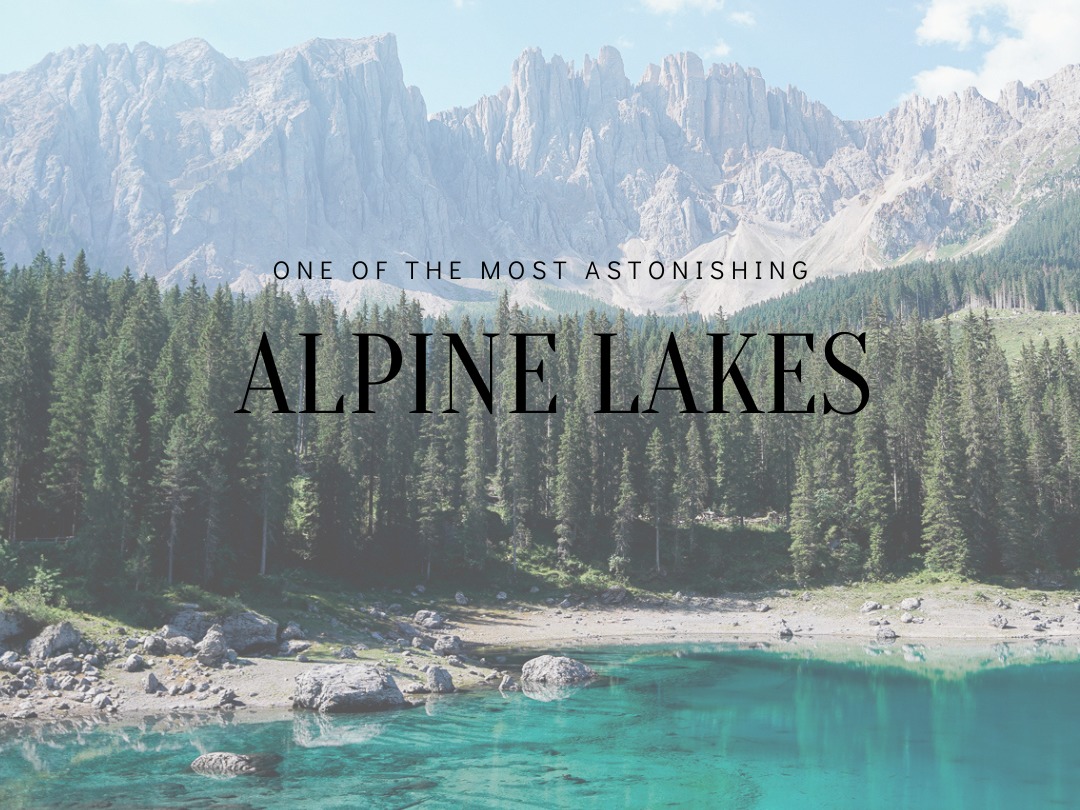 One of the most astonishing alpine lakes all over the Italian Dolomites, sitting in front of pine trees and the mountain range. Due to its popularity, it's quite a developed tourist spot, therefore in this article, we share a complete guide for your perfect visit. When is the best time to get there, how exactly to find the Lake and other useful information.
Do you have any questions about a destination you've seen on our platforms? Are you planning your dream trip through North Italy and don't know what to cover? Or just want to share something? Be sure to reach out. We are here to help you plan a custom itinerary for FREE. Contact us and let's chat together.
We respect your privacy.
Love, N&M