SKIING THE DOLOMITES | DOWNHILL SLOPE FROM MARMOLADA
Is anyone thinking about skiing under the Dolomite Mountains in North Italy? Well, we were as well. So we decided to explore the slopes of the Dolomites and discover the skiing resorts and their conditions.
In this Blog Post, we want to tell you more specifically about DOLOMITI SUPERSKI RESORT, where's possible to ski in 12 different areas, on 1.200 km of slopes of every level of difficulty. Today we particularly show you what it's like to ski under the famous Marmolada Glacier.
When you don't need all the exact information and just want to have an overall impression and atmosphere feel free to watch our Ytb VLOG from Marmolada, The Queen of Italian Dolomites here:
SKIING UNDER MARMOLADA GLACIER 
Marmolada is the highest mountain of The Dolomites with an elevation of 3343m above sea level. It is also known as "The Queen of the Dolomites".
The ridge of Marmolada is composed of several summits including Punta Rocca (3309 m) which you can reach by cable car in all seasons
PARKING 
The most convenient way how to get to Marmolada Terrace is from Malga Ciapela. Here you can leave your car for free and buy the tickets. The prices depend on the season and they offer various options. We recommend you to check the official website where all the information is well provided and also when you come to buy it, ask a cashier. They are usually very friendly and willing to help with any questions! As you can choose not only between the length of your ski pass but also the areas in which it will be valid etc..
5 BEST THINGS TO DO IN SIRMIONE, LAKE GARDA
1. VISIT THE SCALIGER CASTLE
The Scaliger Castle is an access point to the historical center of the Sirmione peninsula. It is the first sight you will notice after entering the old town. 
The Scaliger Castle was built in the 13th century and is a rare example of medieval port fortification. Nowadays the structure looks as if it was built on top of the lake as it rises out of the waters. There are no expositions inside but you can enter and even climb to the top of the tower with a spectacular view of Sirmione and Lake Garda.
The entrance ticket costs €6, and there are also guided tours available.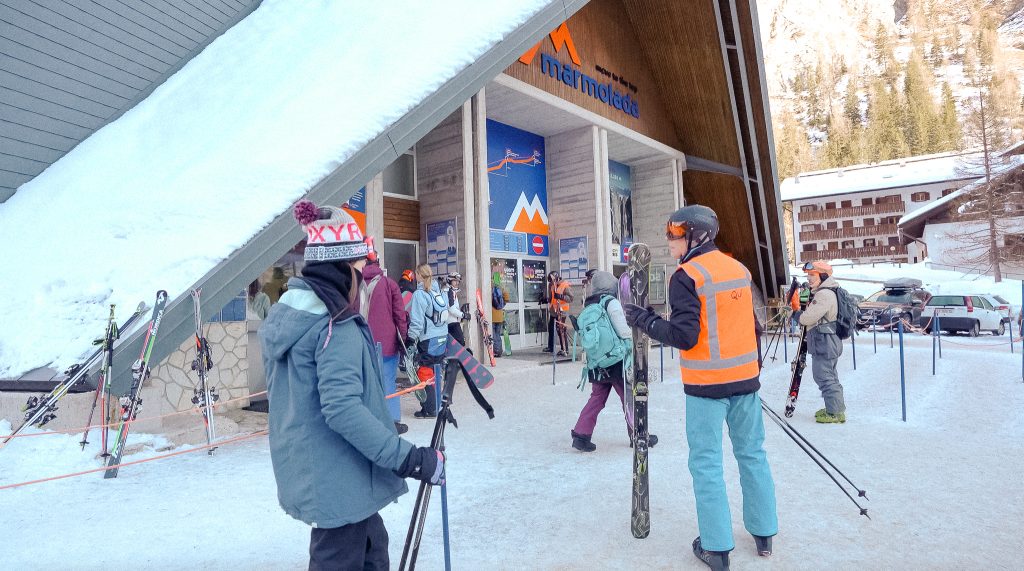 CABLE CAR | Funvia Marmolada "MOVE TO THE TOP"
From Malga Ciapela (1450m) you gain an altitude of nearly 2000 meters to get all the way up by three cable cars in total. The first middle station is only a transfer to another cable car, there's no possibility to go somewhere just to take the next cabin. Then at the second middle station, you can take a break or continue up. 
We decided to take a break here, and rest a bit in a restaurant. Also, you can visit here the highest museum in Europe located at 3000m above sea level. The interactive exhibition explains the history of a unique aspect of the First World War, where battles were fought at such high altitudes.
Contemporary photos, and diary extracts, show the experiences of life in the huts and the struggles against cold, snow, and ice up on Marmolada Glacier.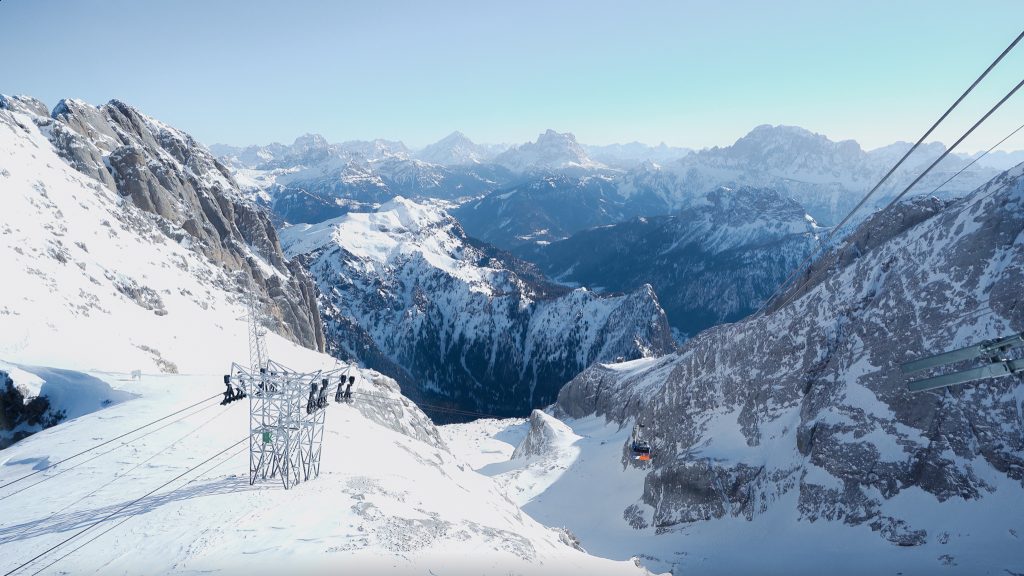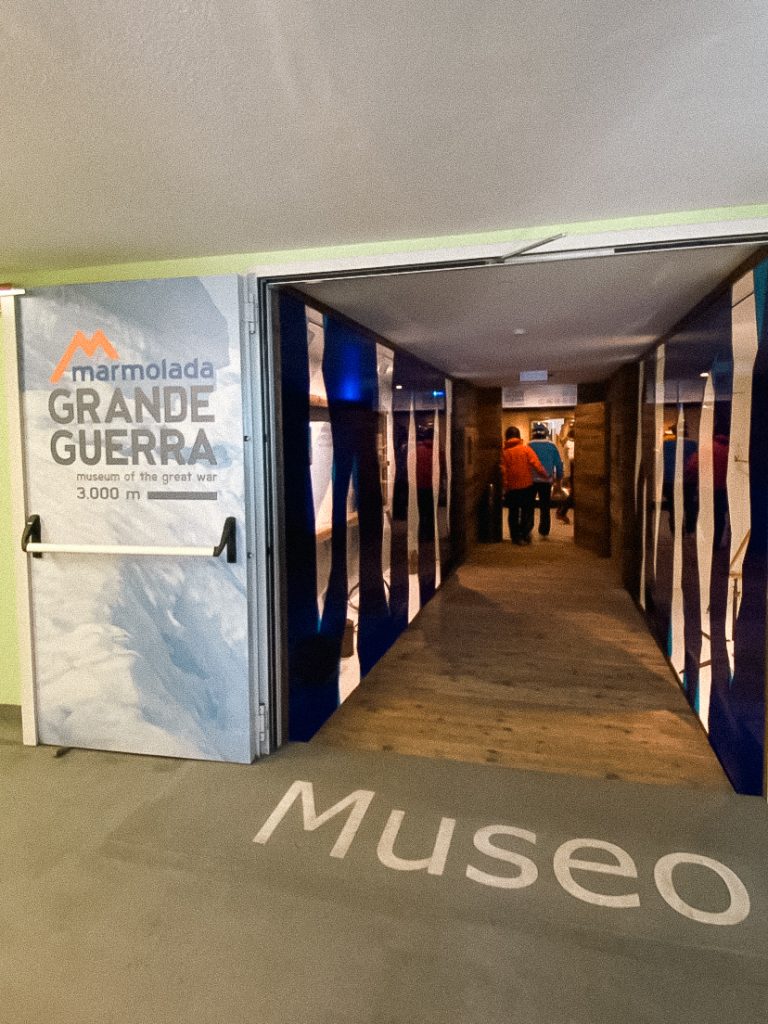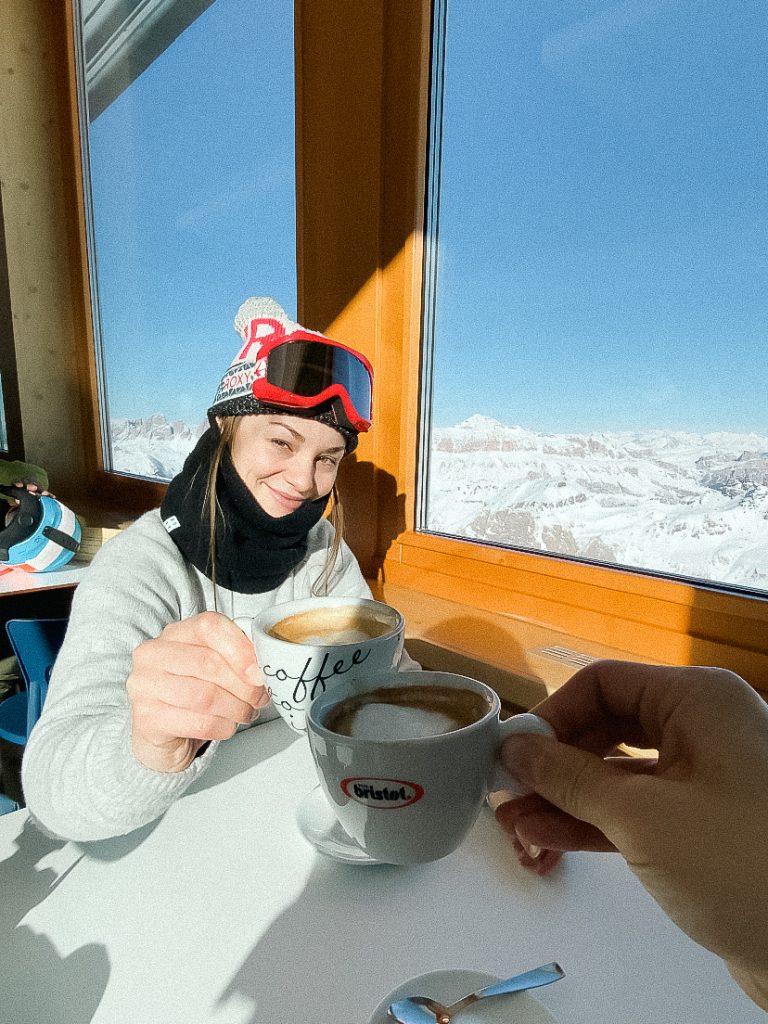 MARMOLADA TERRACE VIEWPOINT
Once you reach the top cable car at Punta Roca, you can use stairs or an elevator to get to the terrace deck.
Jaw-dropping 360 panoramic views will leave you speechless. When the weather is nice, and the visibility is good you can experience incredibly breathtaking views!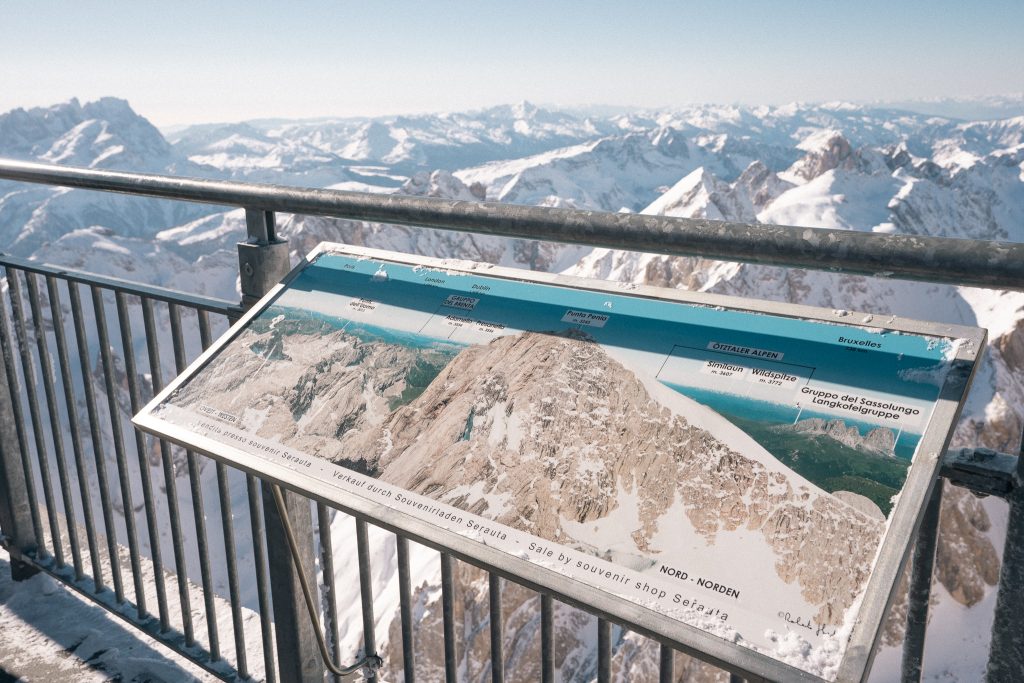 On the lower level of the top cable car station, there's a small cave with a statue of the Holy Mary which was consecrated by Pope John Paul The Second. Next to the chapel cave, you can find also a little bit of explanation about the history of this place illustrated by photos. 
We show all of this in our Vlog so if you are interested, feel free to watch it and Subscribe our channel so we can create more videos like that.
Please keep in mind up on the Marmolada Terrace viewpoint there are no restrooms, bar, or any other kind of services. The only spot where you can sit and rest a bit is a table with a few chairs inside the cable car building.
SKI SLOPE UNDER MARMOLADA GLACIER | Bellunese ski slope
Once you reach the top, you can either use the cable car back down or in the winter season you can ski or snowboard down the slope. There's only one ski slope going down from Marmolada, called Bellunese. It's a 12 km downhill, starting from the 3,296 m of Punta Rocca and passing the Fedaia pass at 2,057 m above sea level. In our opinion, it's not very steep but we would not recommend you to come if you don't feel comfortable with your ski equipment. 
The slope then continues down through the valley back to Malga Ciapela or you can choose another chairlift that basically takes you to the next mountain resort called ARABBA.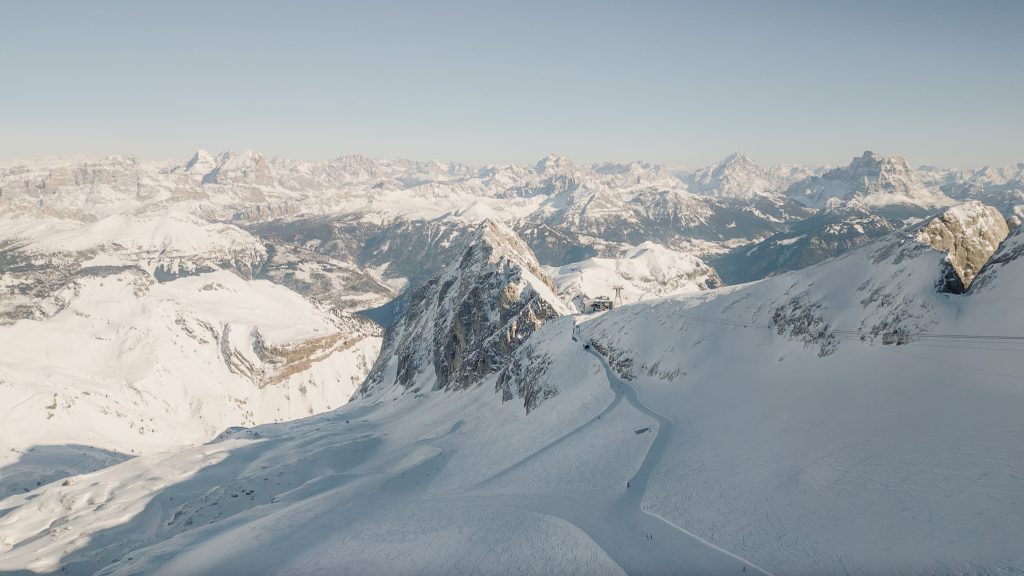 Where to stop for a coffee/meal break on the slope under MARMOLADA GLACIER
After our last ride, we enjoyed a lovely local hut. Located directly on the slope just a few meters before you are back in the parking lot at Malga Ciapela. 
The hut is called Baita sole. We had spaghetti with tomato-carrot sauce, gnocchi, coffee, and Aperol. What could go wrong with these you ask? Nothing! We loved the food and also the overall atmosphere was so calming, the owner is such a friendly guy with a lot of humor.
Our stop here just wrapped up a beautiful day on the slopes of the Dolomites.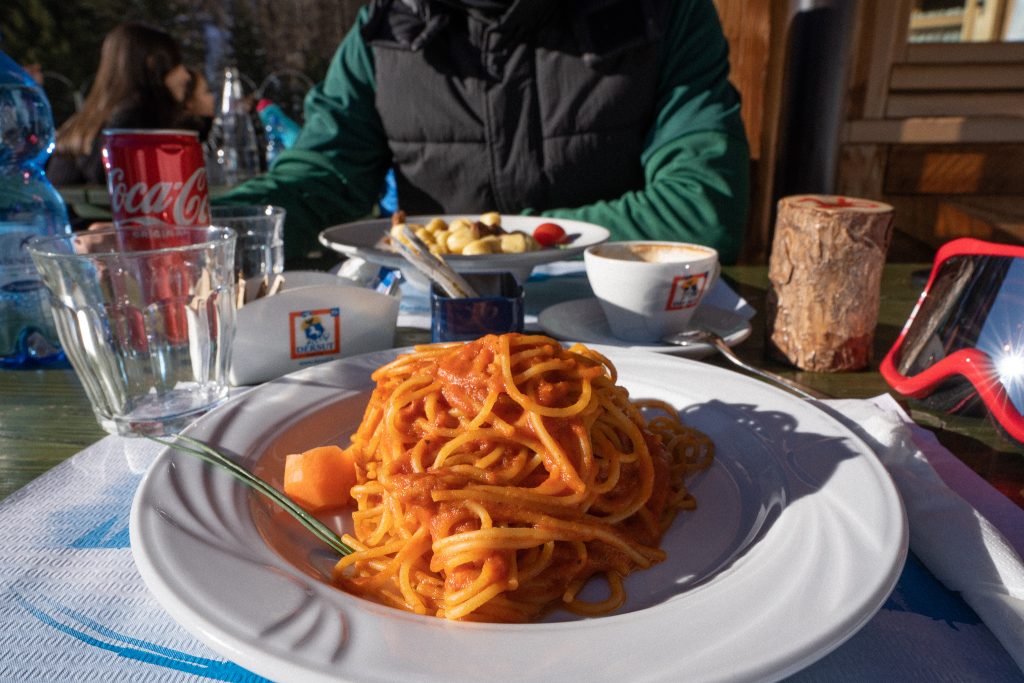 Hope you guys enjoyed this blog post about Skiing under the Marmolada Glacier! It was such a blast for us because we had amazing weather so the visibility was insane. We can only recommend visiting Marmolada Terrace once you find yourself in North Italy.
If you're planning your trip to The Dolomites feel free to reach out when you need any help. Hope to see you over our YouTube Chanel so we can take you to other beautiful places around Europe!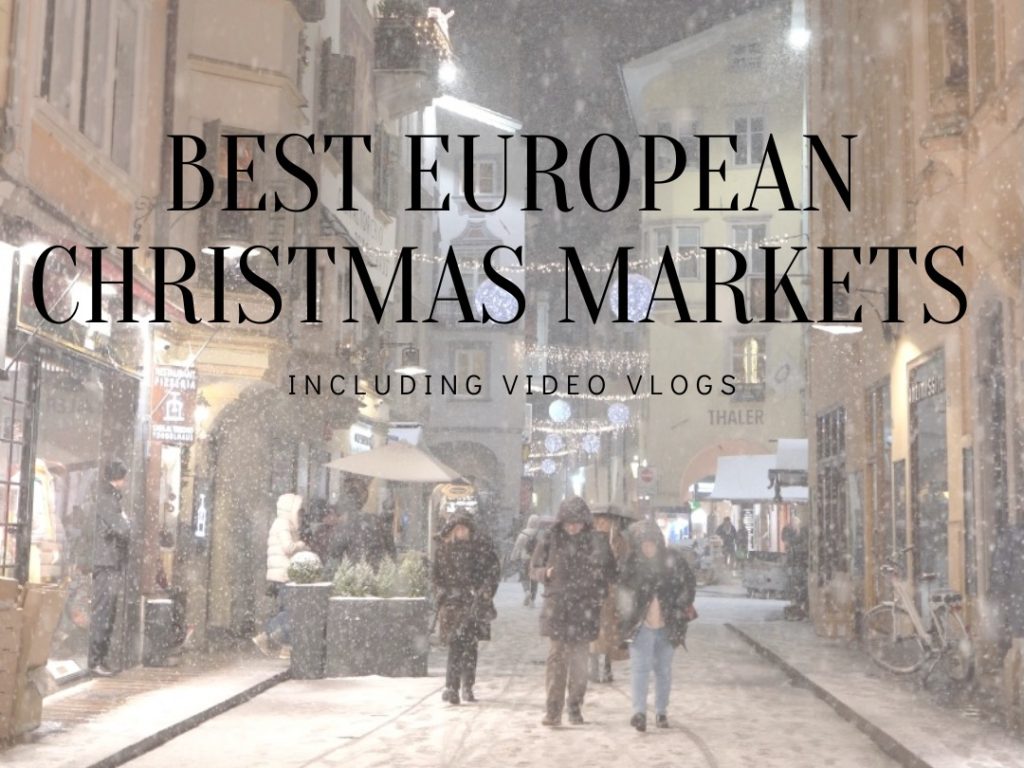 ChristmasMarkets_cover (small square preview) During the Holidays we explored various Christmas Markets around Europe. In this article, we've collected for you our 10 favorites.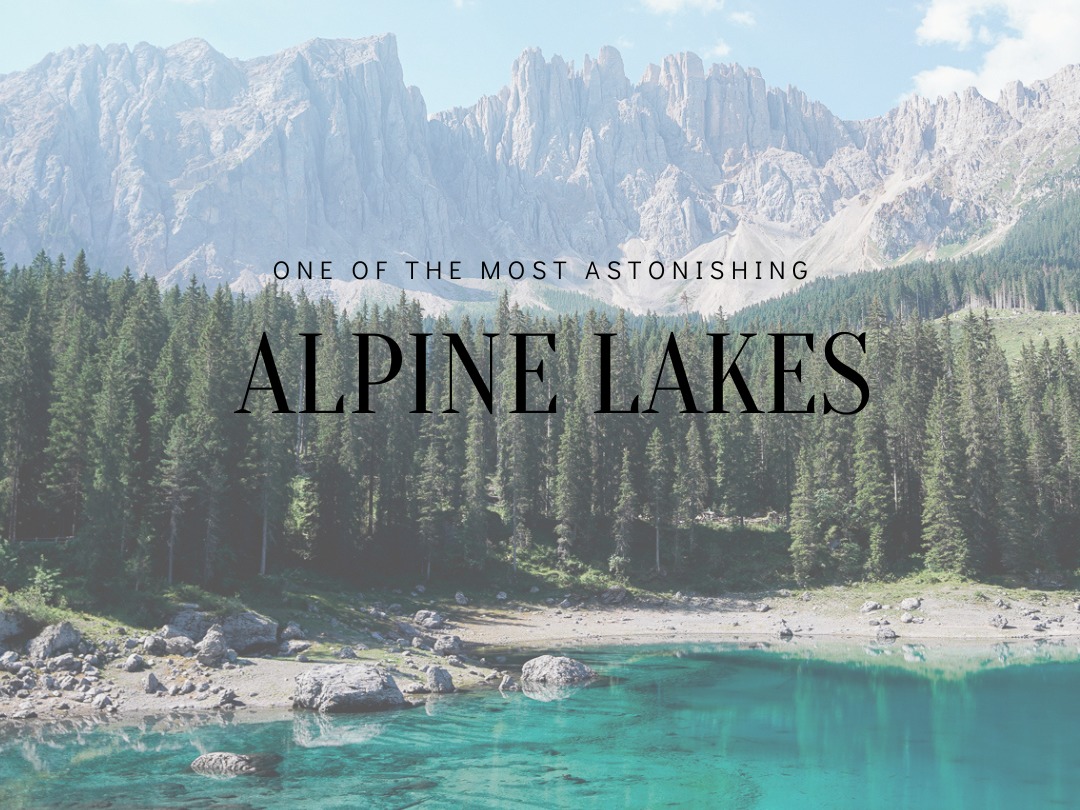 One of the most astonishing alpine lakes all over the Italian Dolomites, sitting in front of pine trees and the mountain range. Due to its popularity, it's quite a developed tourist spot, therefore in this article, we share a complete guide for your perfect visit. When is the best time to get there, how exactly to find the Lake and other useful information.
If you are thinking about visiting the Dolomites (North Italy) be sure to reach out. We are here to help you plan a custom itinerary for FREE. Are you excited and full of questions? Contact us and let's chat together.
We respect your privacy.
Love, N&M