Italian foody dream a.k.a. Bologna's Quadrilatero food market
Have you been thinking about visiting Bologna? We made our decision to spend a few hours in this city based on the feeling it has to have a portion of a great culinary experience. It was the most pleasing thing we could do!
If you are looking for an authentic view of everyday life in Italy, consider adding Bologna to your Italy travel bucket list. Continue reading in case you need a little teaser with finding the beating heart of this medieval city.
Quadrilateral food market
Bologna's oldest market with majestic medieval architecture and an endless selection of typical Italian food. We found here many bakeries and local shops full of fresh goods, fish, homemade pasta, regional wines, cheeses, meats, and a lot of other delicates.
We would say it was probably the best street food we have experienced in Italy so far.
You find yourself strolling around with an open mouth. It is not simple to choose what you are going to eat. No wonder, it is the gastronomical heart of Bologna! There are various combinations of where and how you can eat and drink. You can even find a few fresh products and fruit stands open all day long. The area is less crowded in the early morning. However, experiencing it also during rush hours is something very special. It gets crowded and noisy but is simply full of enjoyment and the ability to absorb the atmosphere.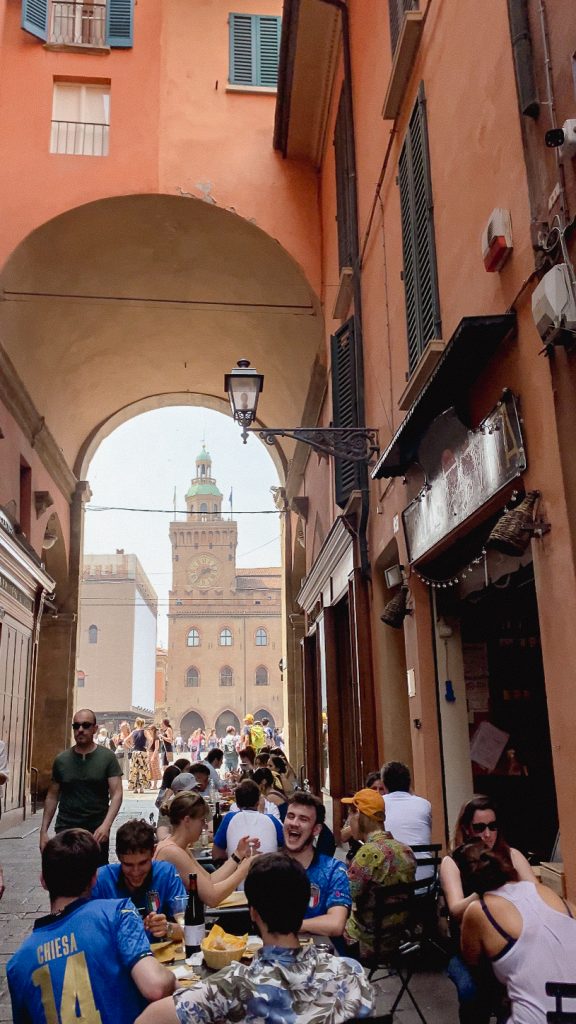 Exact location
The Quadrilatero refers to the historical part of Bologna. It is a quite small area and is bounded by Piazza Maggiore, and a quadrant of streets: 
Via Castiglione

Via Rizzoli

Via Farini

Piazza Galvano

Via dell' Archiginnasio
Along Via Pescheria and via Drapperie you can find street stalls selling vegetables, fish, cheese, meat and so much more. There is also the famous Salumeria Simoni filled with Italian delicatessen. 
It is all narrow streets and alleyways lined with various shops with traditional cuisine and craft activities. Whether you are looking for foodie things to do in Bologna or not, we assume that no trip would be complete without time spent in the Quadrilatero.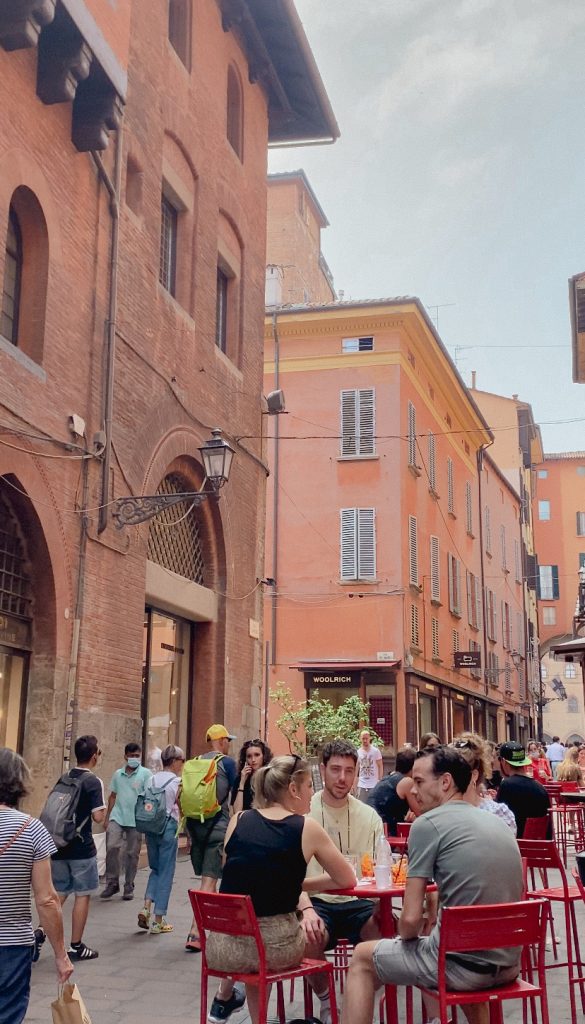 Here you can taste not only local food and drinks but also get a touch of the trade going on during medieval times. The streets are cozy and the buildings are full of history. A walk down this medieval city feels like stepping back in time.
Wander around, grab a small bite, sip a drink and enjoy the foodie capital of Italy. We believe, Bologna will not disappoint you.
Buon appetito!
If you have any questions about visiting Italy and especially South Tyrol feel free to reach out. We are here to help you plan your dream trip perfectly.


Love,
Nat&Mike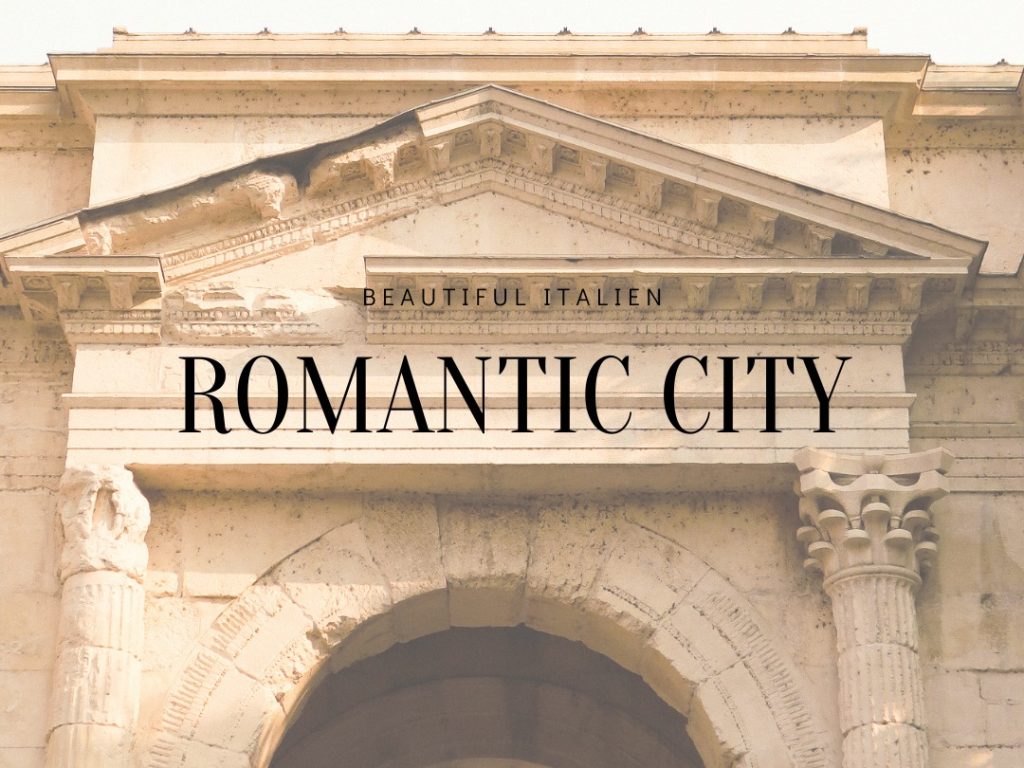 Verona is famous for being the ground of Romeo and Juliet. It's undoubtedly you will find several attractions dedicated to Shakespeare's main characters. However, there's way more to do in the city than visiting Juliet's balcony and leaving a love letter there.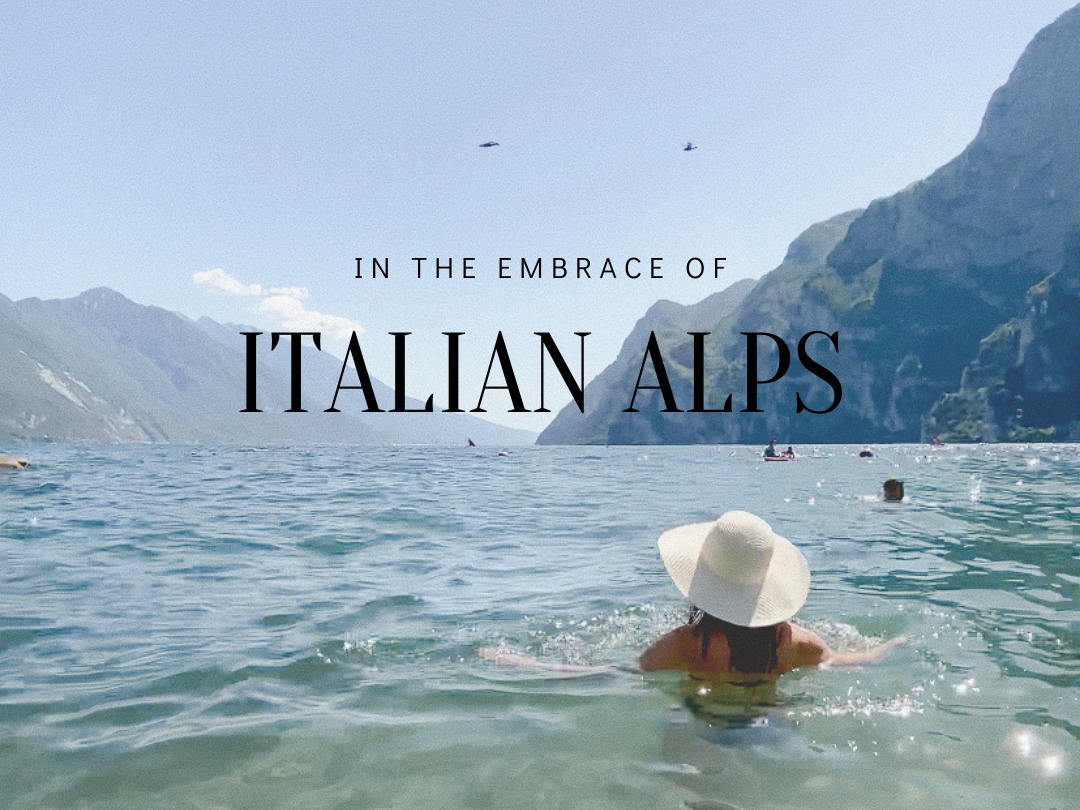 If you are looking for a spot where you can start discovering Lake Garda, definitely consider visiting this town. Here are our best tips for interesting things to do in Riva del Garda, from parking tips to beach tips, gelato, and more!
Do you have any questions about a destination you've seen on our platforms? Are you planning your dream trip through North Italy and don't know what to cover? Or just want to share something? Be sure to reach out. We are here to help you plan a custom itinerary for FREE. Contact us and let's chat together.
We respect your privacy.
Love, N&M