How to spend a perfect day in Riva del Garda
Riva del Garda is a charming town that exceeded our expectations.It is the second biggest settlement on Lake Garda with nearly 16.000 inhabitants. Riva del Garda has long been seen as a strategically important town. 
We arrived in Riva del Garda to make a one-day trip and we enjoyed every second of our stay. If you are looking for a spot where you can start discovering Lake Garda, definitely consider visiting this town.
Here are our best tips for interesting things to do in Riva del Garda, from parking tips to beach tips, gelato, and more!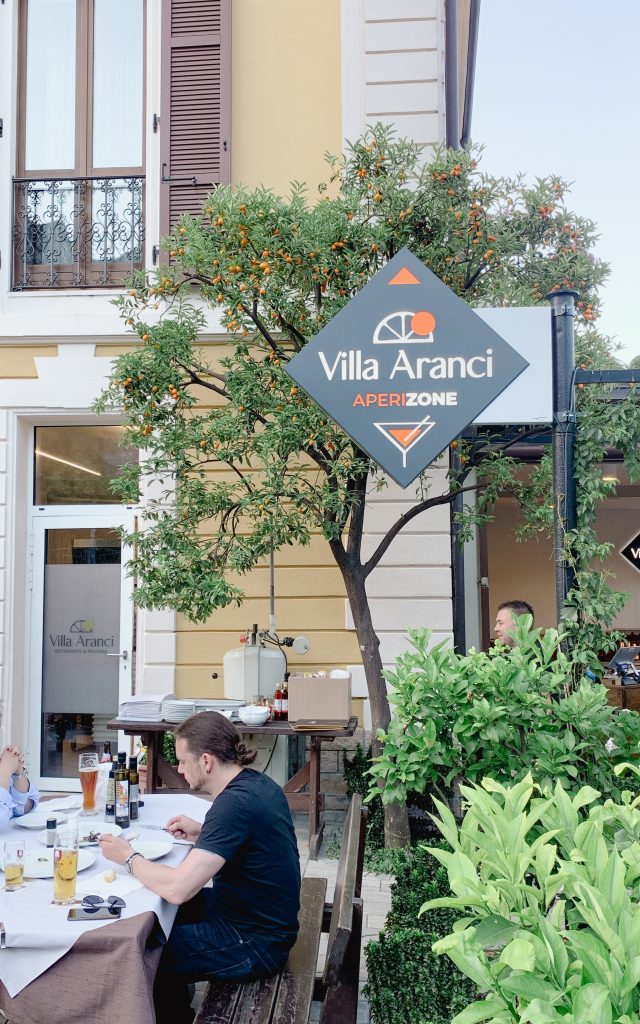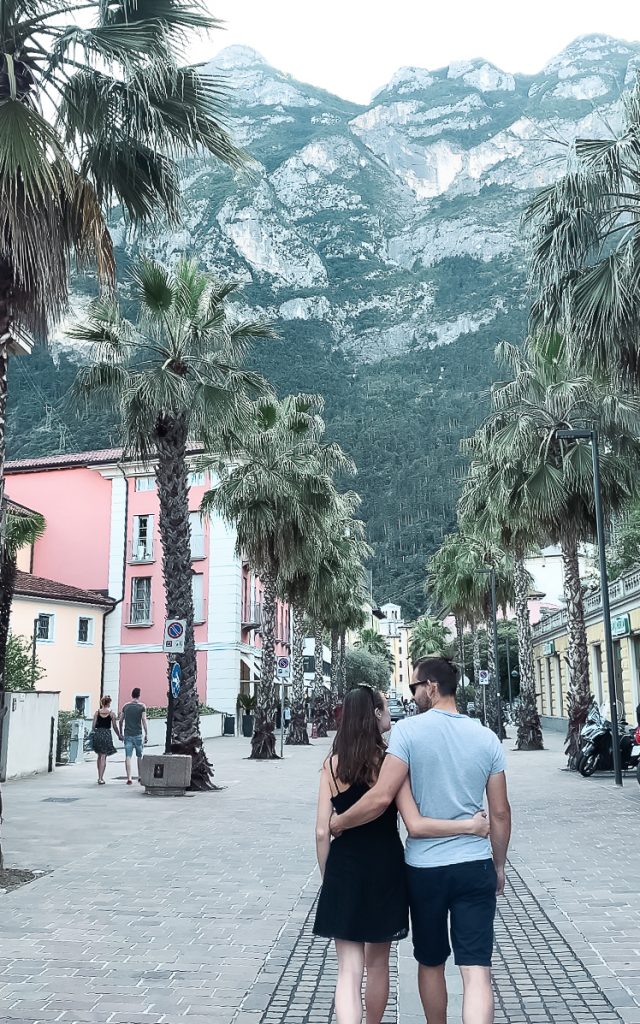 How to Get to Riva del Garda
Riva del Garda is located at the north-western corner of Lake Garda, approximately 70 meters above sea level. Because of strategic location, it was very important city throughout history. You can still see many defense fortifications visible in the area today from the first great world war.
The nearest airport to Riva del Garda is Verona (VRN) Airport which is 53.9 km away. From there you can get by train or bus. However, we highly recommend visiting South Italy in general, by car. Your own or rented one. The reason is simple, this part of the country has so many sightseeing opportunities along roads. And many of those breathtaking spots are not so easy to get to by public transport.
Parking in Riva del Garda
There are many parking options in the centre. Here are three closest to the Lake:
Parcheggio, 38066 Riva del Garda (€1/hour)

Parcheggio Area Ex Cattoi, Viale Rovereto, 31, 38066 (€2/hour)

Parcheggio incustodito a pagamento, 38066 (€1/hour)
However, we found one huge Parking place which is free. It looks very safe and when we asked locals they admitted. We were happy to leave our car there. You just have to walk 10 minutes to reach one of the most pleasant beach on Lake Garda. It is a flat way through a nice new hotel area.
The address is: 
Parcheggio libero, Via Treviso 29, 38066 (free)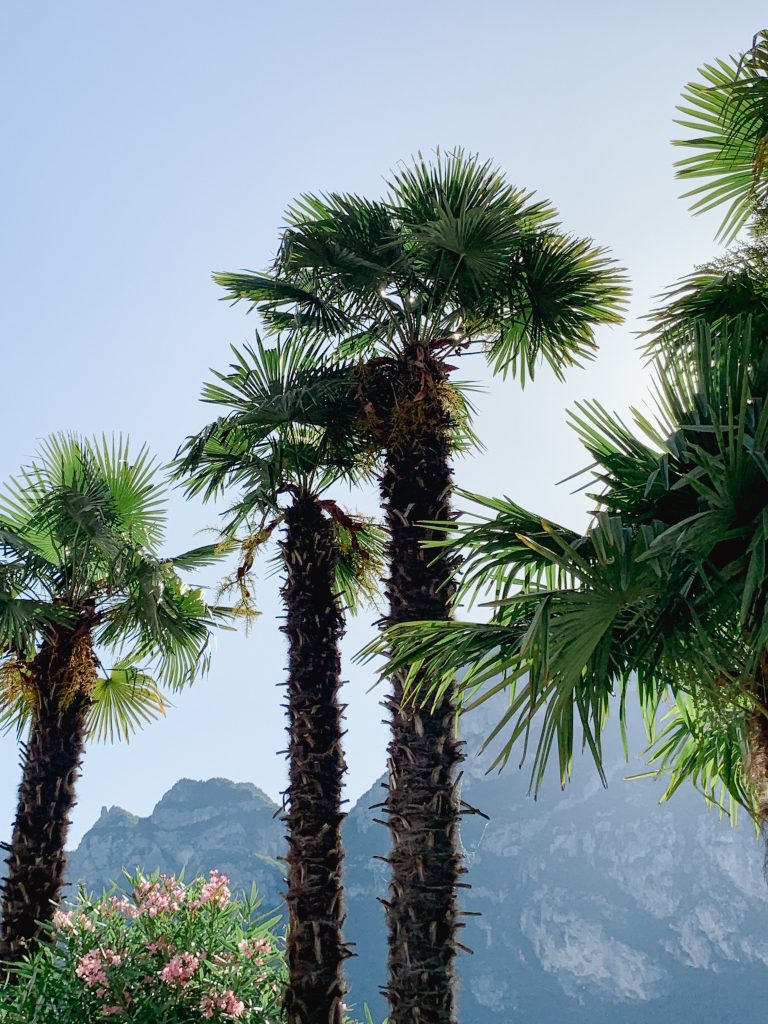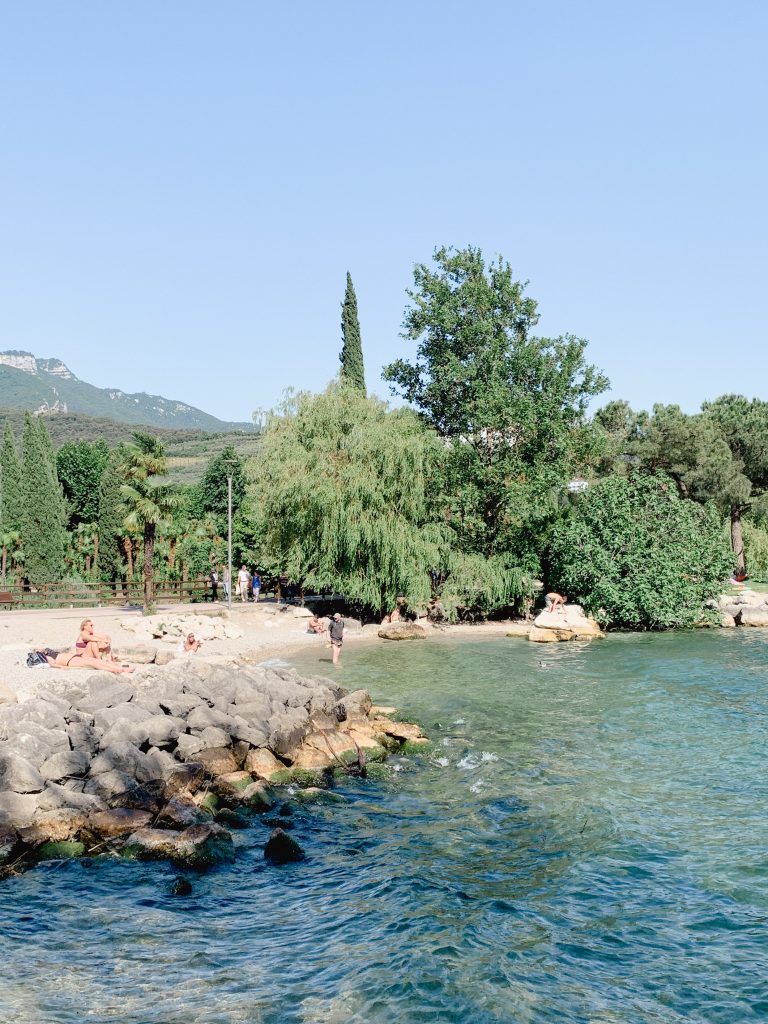 5 Things to Do in Riva del Garda
Riva del Garda offers amazing food, various outdoor activities, and of course rich architecture experiences.
Here are 5 Things to Do in this charming town of Lake Garda.
1. Discover the streets of Old Town
Riva del Garda has a welcoming historic center surrounded by lovely views. The mountain peaks of Italian Alps are showing their majesty at the end of each street. When we walked through the center we also passed a lot of nice local shops. The old town is quite small, you can walk from one side to the other in about 15 minutes.
One of the most famous sights is the Torre Apponale, which can hardly be overlooked. It is a 13th-century former city tower that looks a little bit like a church tower at first glance but it was used to protect the local port. In the main season from June to September, the Torre Apponale is open every day and its 165 steps can be climbed for an entrance fee of €21.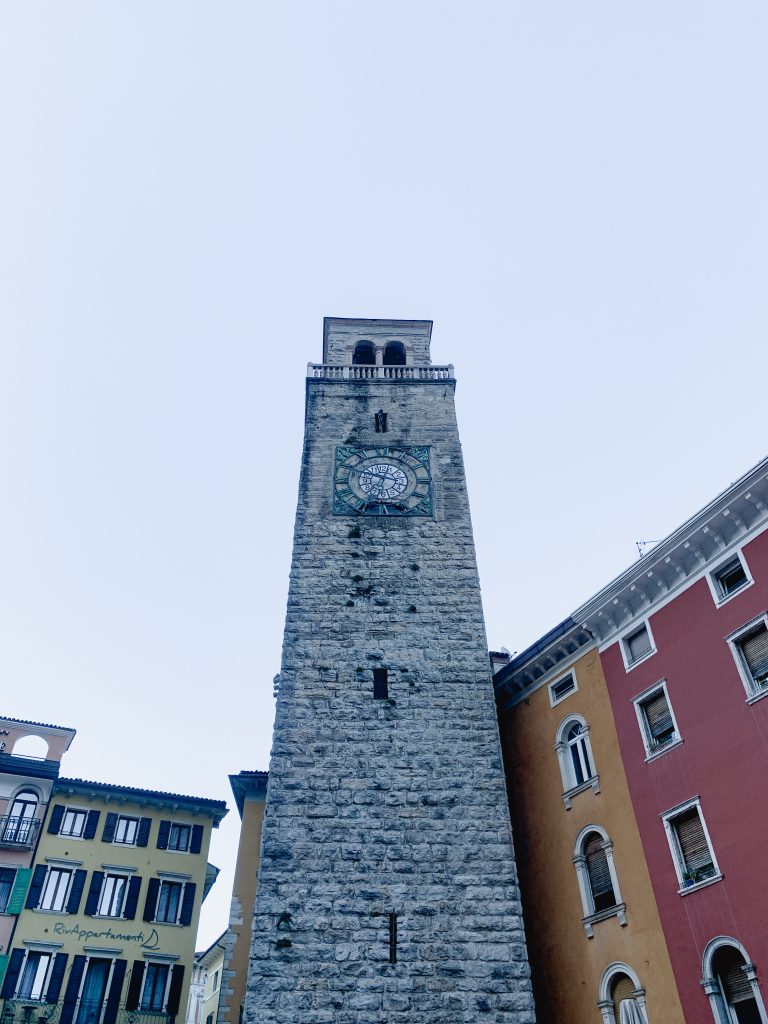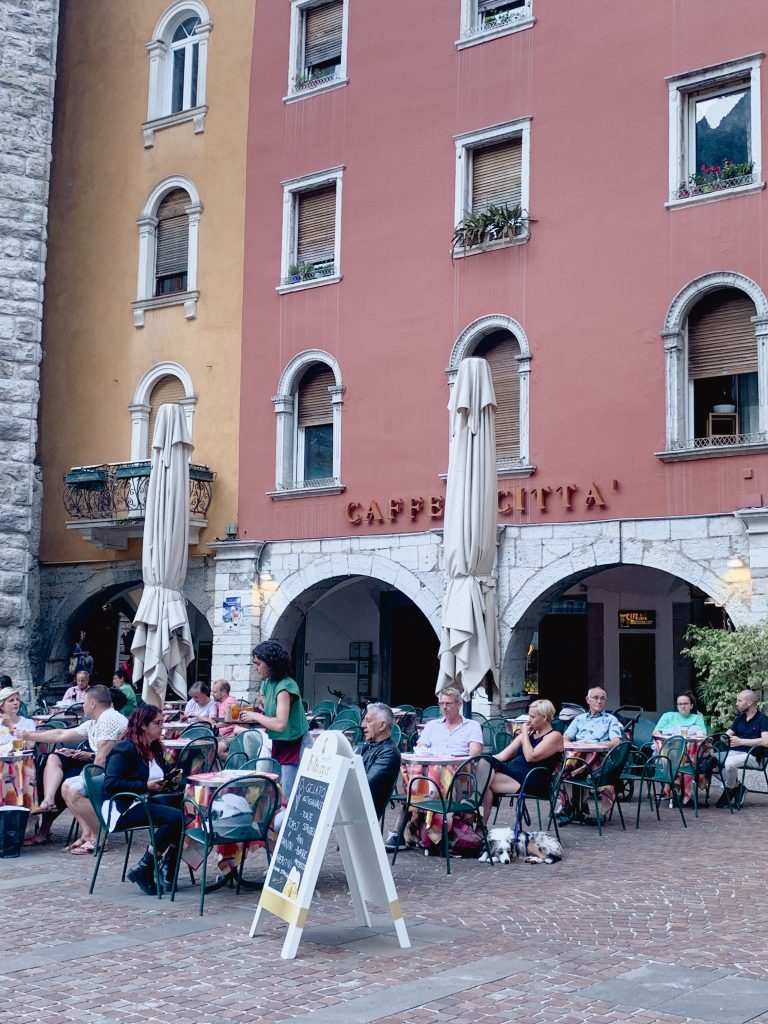 2. Have a picnic on the beach
We would say it is a must to stay on the beach when visiting Riva del Garda. You can swim, sunbathe or just watch surfers and sailors on several beaches. 
Our favourite is Spiaggia Sabbioni which is one of the largest one on Lake Garda. No wonder locals and tourists love to chill out here. At the Spiaggia Sabbioni, you find various leisure activities such as volleyball, bike rentals, etc. There are bars, a restaurant, showers, and toilets. The shore is covered by grass and the water is crystal clean. 
The Spiaggia dei Pini is mainly popular among surfers. If you prefer to relax on the beach, you can rent a sun bed. This beach is a friendly contact point for young people and also offers a small playground with a sandpit for children.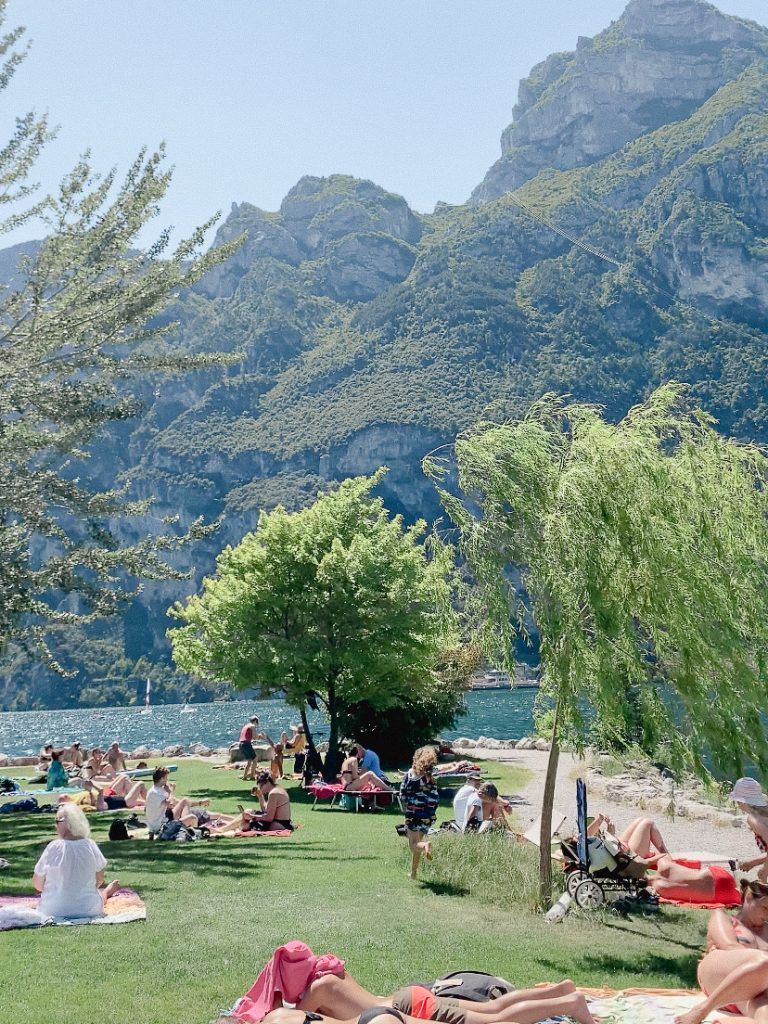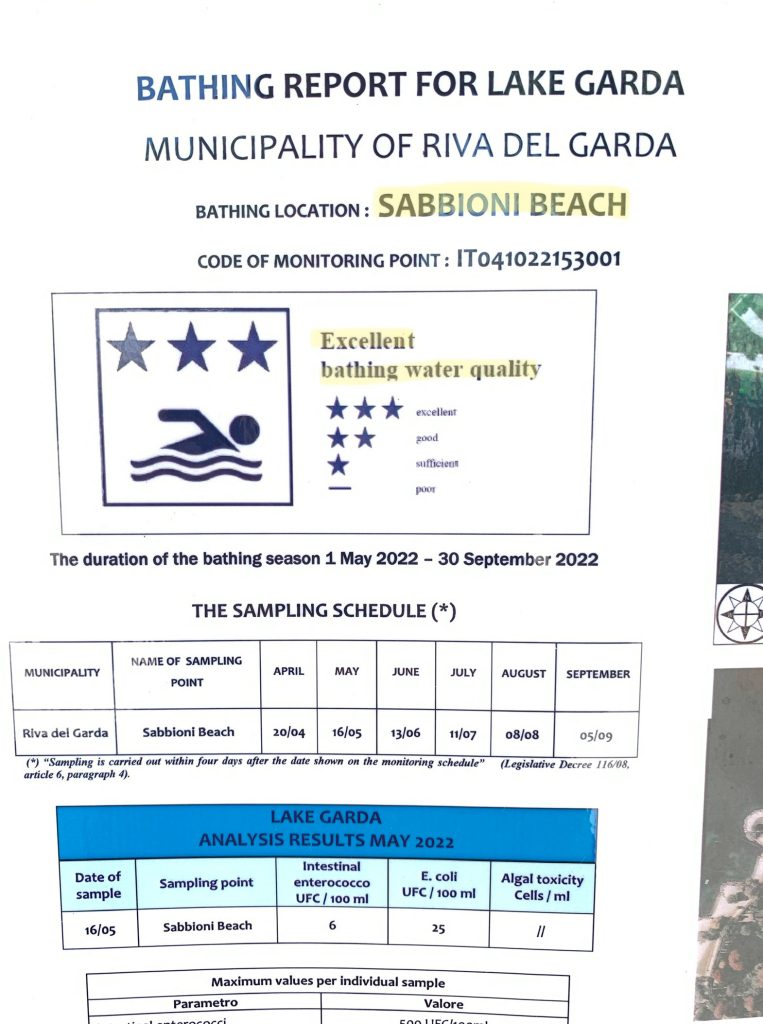 3. Riva del Garda from a bird's perspective
If you are a fan of panoramic views, definitely reach out to the Venetian Bastion! It is an early-16th century fort that stands above Riva del Garda on the slopes of Mount Rocchetta. 
A brand new cabin car transports you from the historic center directly under the Bastion with a spectacular view. In about three minutes you gain 130 meters altitude and arrive at Lounge & Restaurant up there. A few steps away is the Bastion, the Venetian tower. It was built to guard the border. 
The lift is open every day from 9.30 am – 00.30 am in the main season from Jun 21. to October 10. The ticket price is €4.00 for a single trip and €7.00 for a return trip.
The maximum capacity for each trip is set at 17 people due to the safety measures related to the pandemic situation. Children under 120 cm tall and people with disabilities (accompanied by a paying adult) ride free. Dogs may only travel on the lift with a muzzle and leash (one per cabin, free admission). 
4. Have a walk on the promenade
A long time ago Riva del Garda had one of the most important harbors on Lake Garda. As we mentioned it was very strategic point. Nowadays, it is a fabulous place to go for a walk or to catch a ferry to another lakefront town.
Iconic promenade is located at the street Lungolago Marinai d'Italia. In any of its small restaurants and cafés, you can easily enjoy the holiday mood. Choose one, sip your Aperol and admire the view.
Then you can continue walking through Piazza 3 Novembre and take a detour to the Museo Alto Garda (MAG), which is housed in a medieval castle on the waterfront. Next to the museum, it is possible to rent a boat tour or water bikes. Many parts of Lake Garda are usually covered in canvas, as sailors from all over the world come to play with the water and wind.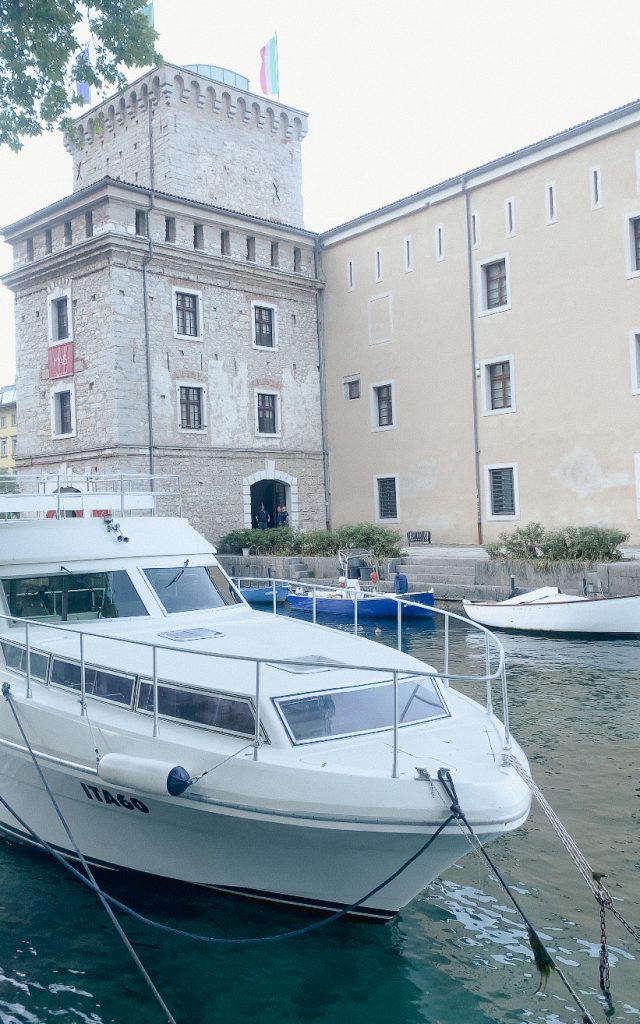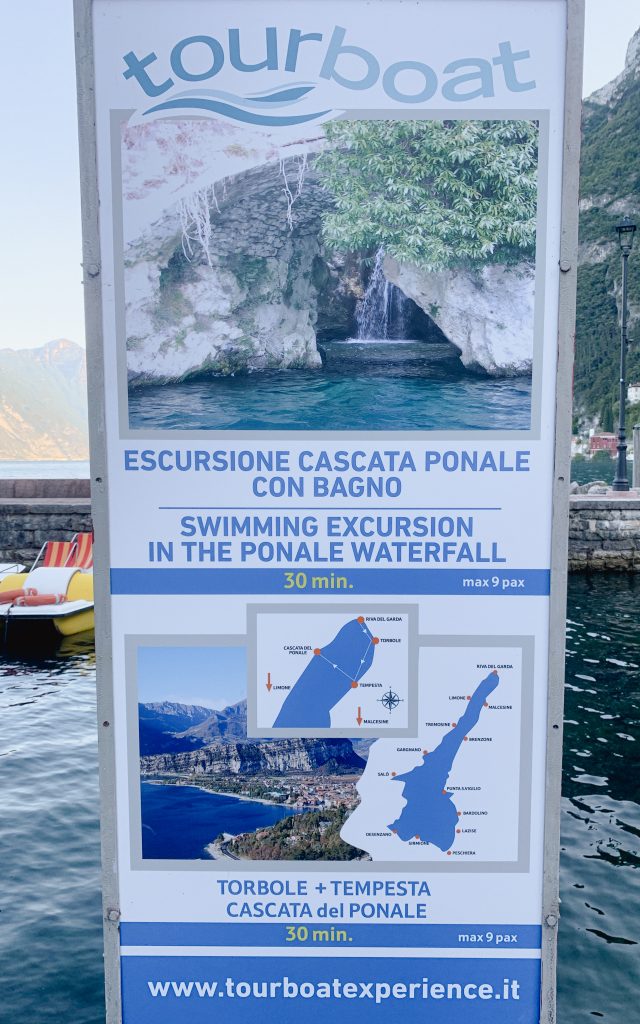 5. Visit the churches of Riva del Garda
There are several beautiful churches in the town. From either a historical or architectural point of view. Visiting them will give you a spiritual experience but also cultural adventure. Here are some of our favourite churches in Riva del Garda:
Church of Santa Maria Assunta
The parish church located in Piazza Cavourin the Romanesque and Gothic architectural styles. 
Church of Santa Maria Inviolata
Was built in the 17th century and is considered to be one of the most important baroque church in the Trentino area.
Church of Saint Roch
The original church was built in the 16th century during a devastating time of the plague. The beauty of this church was destroyed by a bomb during the First World War.

Hope this article was usefull mini-guide for your adventure in Riva del Garda.
If you have any questions about visiting Italy and especially South Tyrol feel free to reach out.
We are here to help you plan your dream trip perfectly.
Love,
Nat&Mike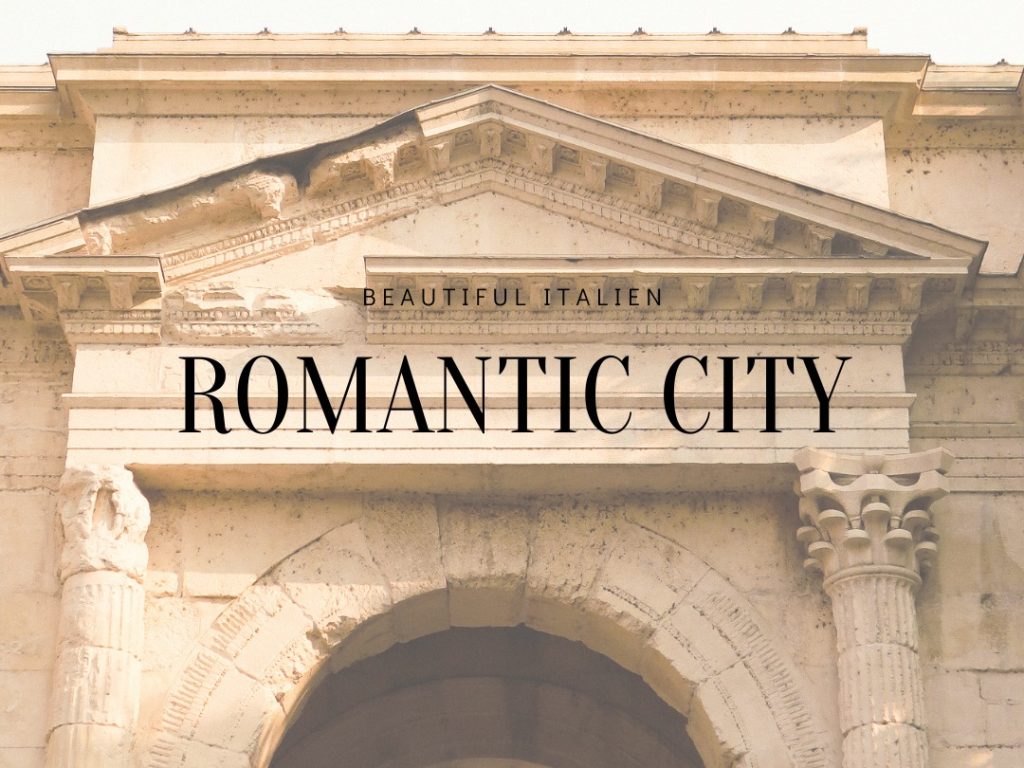 Verona is famous for being the ground of Romeo and Juliet. It's undoubtedly you will find several attractions dedicated to Shakespeare's main characters. However, there's way more to do in the city than visiting Juliet's balcony and leaving a love letter there.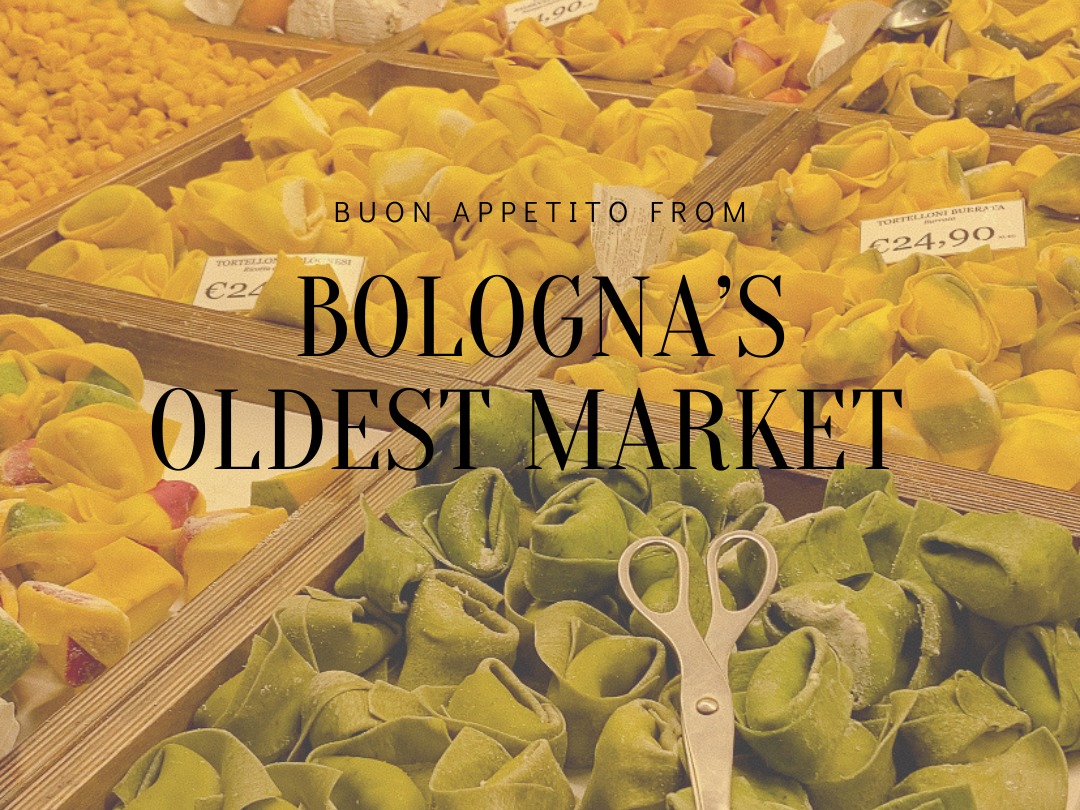 We would say the Bologna's oldest market was probably the best street food we have experienced in Italy so far. If you are looking for an authentic view of everyday life in Italy, consider adding Bologna to your Italy travel bucket list.
Do you have any questions about a destination you've seen on our platforms? Are you planning your dream trip through North Italy and don't know what to cover? Or just want to share something? Be sure to reach out. We are here to help you plan a custom itinerary for FREE. Contact us and let's chat together.
We respect your privacy.
Love, N&M